Hacienda Encantada Resort and Residences will make your visit to Los Cabos a memorable vacation. Luxury accommodations and amenities like a Spa and 5 star dining options are all part of the atmosphere. There are also plenty of exciting activities to choose from.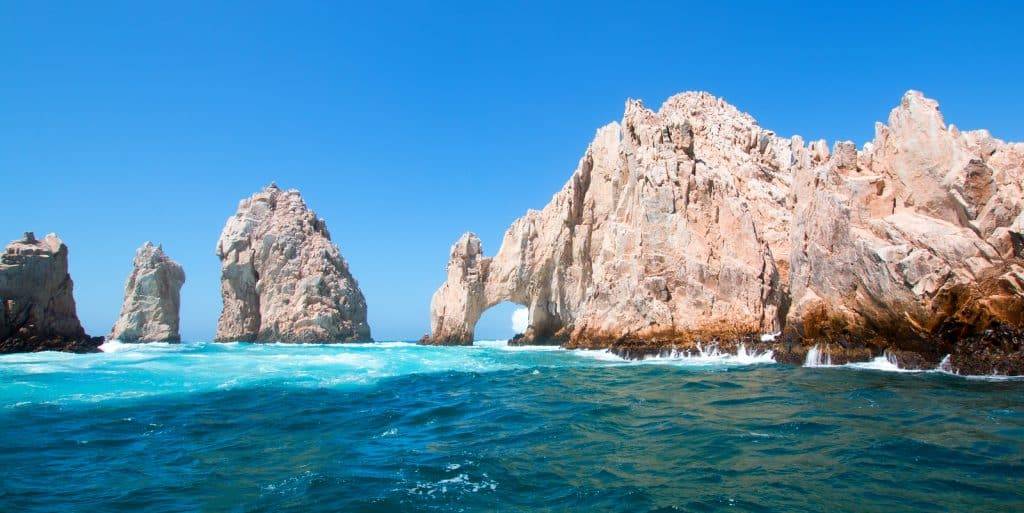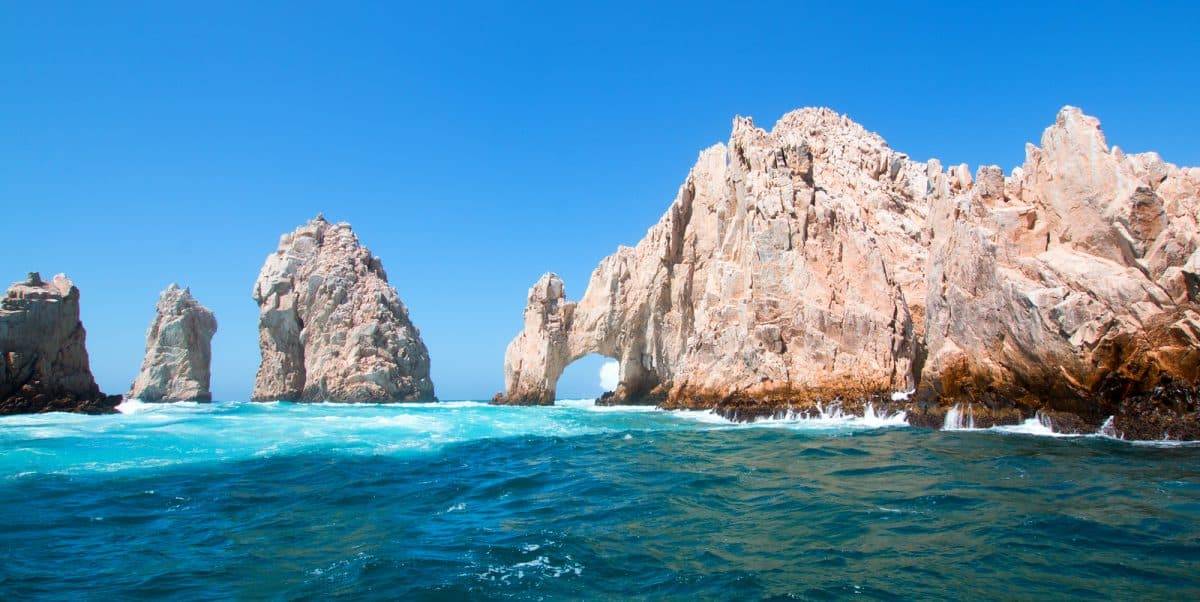 The resort Hacienda Encantada Resorts and Residences is a short distance from Cabo San Lucas and all the attractions available to vacationers there. Depending on how much space is needed, visitors can choose between one, two, three, and four bedroom residences. The Villas offer a picturesque live portrait of The Sea of Cortez for those who treasure the smell of the ocean and relaxing sound of waves crashing.
Hacienda Encantada Resort and Residences Offers Luxury Vacations
The crème-de-la crème 3-bedroom villas feature multi-level accommodations. Upon entry, is a large living space perfect for relaxing as a family. A modern kitchen with everything needed to fix a feast awaits hungry guests. The Master bedroom is on the main floor and features everything you would expect in terms of spacious luxury. From the King bed to the jetted tub and private access to the terrace outside, it is hard to avoid waking up refreshed. The second level includes two bedrooms that lead to the private pool and spa. If not to be outdone, the 4-bedroom residences up the ante by including a home theater, winery, and game room with a bar. Whether traveling with a family or as a couple, the choices of one and two bedroom suites or the larger residences fail to disappoint.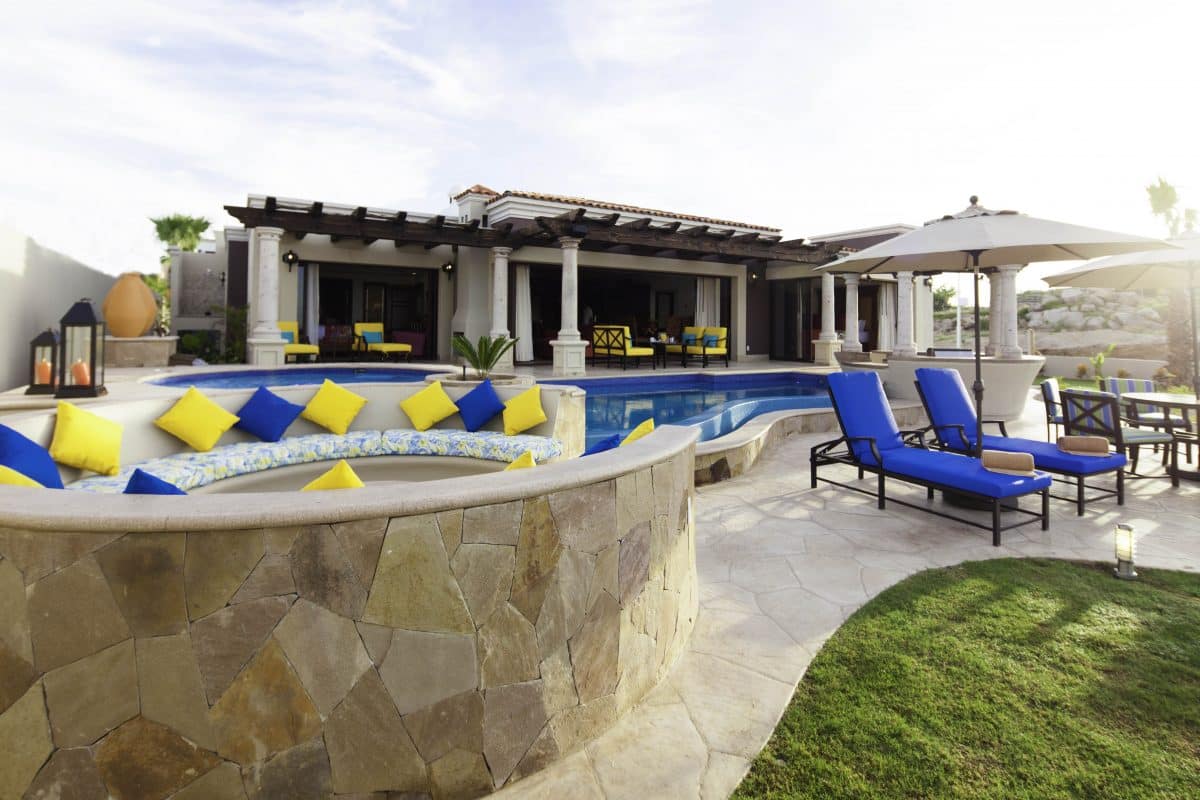 Hacienda Encantada Resort and Residences
Now when it comes to enjoying activities that meet the needs of varying age groups, this resort life definitely has something for everyone.
Whether on land or sea, Hacienda Encantada Resorts and Residences in Los Cabos provides many fun attractions to participate in.
For adventuresome types, Cabos Dolphins offers swimming with the dolphins for an up-close and personal experience with these endearing mammals. ATV 4X4 Beach and Desert tours are available for those who prefer rugged activities.
Jet skiing is available in the waters of the west side of Los Cabos in the Pacific Ocean. Other water activities include luxury sunset cruises on sailboats, snorkeling excursions in Chileno Bay, or riding aboard the CaboMar catamaran for the Fiesta Dinner on the Sea of Cortez.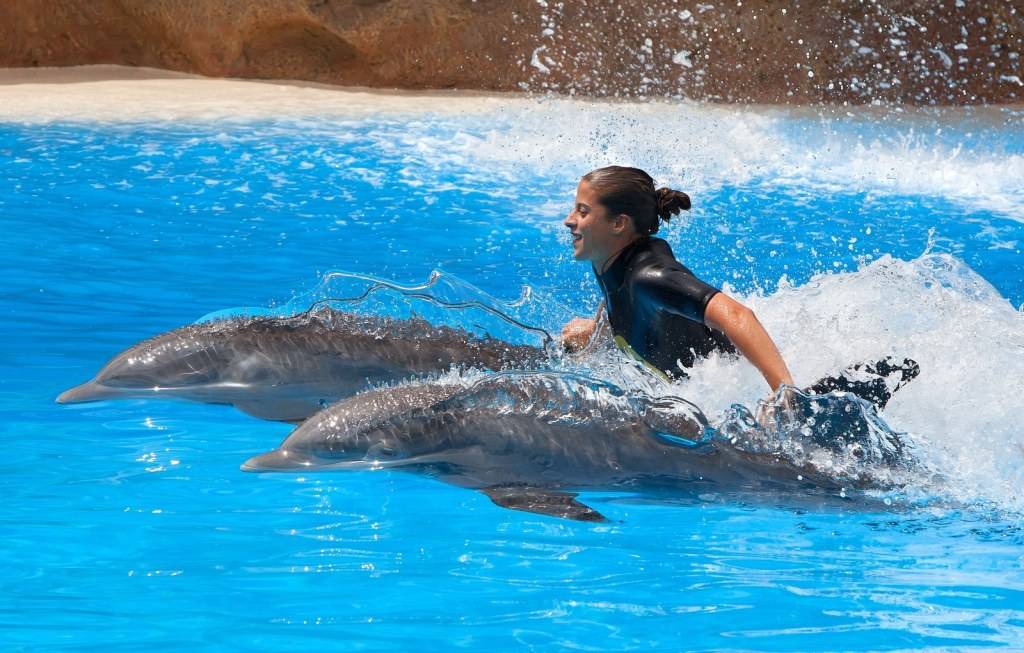 After experiencing the various activities available in Los Cabos, there are a many types of restaurants at Hacienda Encantada Resorts and Residences to choose from.
While poolside there is a swim-up bar at El Patio providing simple refreshments to snack on. Casual dining is available at La Pergola offering sandwiches, burgers, or steak.
If a scenic look over the cliffs at moonlight fits your dreams, a stop into Los Riscos Bar & Grill may fit the bill. Or dressing up for a romantic dinner of authentic, traditional Mexican cuisine can be found at Las Marinas.
Whether dining, fun-filled activities, or relaxing in luxury accommodations, a stay at Hacienda Encantada Resorts and Residences offers a vacation experience of a lifetime.
Read more – Stay Fit on Vacation at Hacienda Encantada