If finding the best family resort in Los Cabos is your goal, then search no more. Whether you are a family who prefers resting and relaxing or experiencing extreme sports, look no further. Hacienda Encantada has you covered.
Guide To The Perfect Family Resort in Los Cabos
Parents often wrestle with trying to find a resort that will cater to families of varying ages. Most of the time resorts are either geared toward adults and teens or only the younger set. Hacienda Encantada is a great choice and is considered the best family resort in Los Cabos because of its access to a variety of family oriented activities. The resort provides a choice of three pools and a hot tub to relax after some laps. A fitness center, basketball and tennis courts are also available for exercise buffs. Younger kids can enjoy the Kids Club and Water Playground.
In nearby Cabo San Lucas, more family activities are ripe for the choosing. Older kids and teens enjoy riding ATV's on the sand dunes or other desert areas. They also can enjoy activities like zip lining through the trees, parasailing and riding wave runners. Wild Canyon Tortuga Zip Line Tours allow people to fly through the canyons. It is an exciting and exhilarating experience. The entire family can enjoy boat tours through the ocean waves. Another reason Hacienda Encantada is the best family resort in Los Cabos is the access families have to activities like swimming with the dolphins at Dolphinarium. Another fun activity is Whale Watching. Some of the nine species of whales that live in the area, like humpback and orca, can be observed.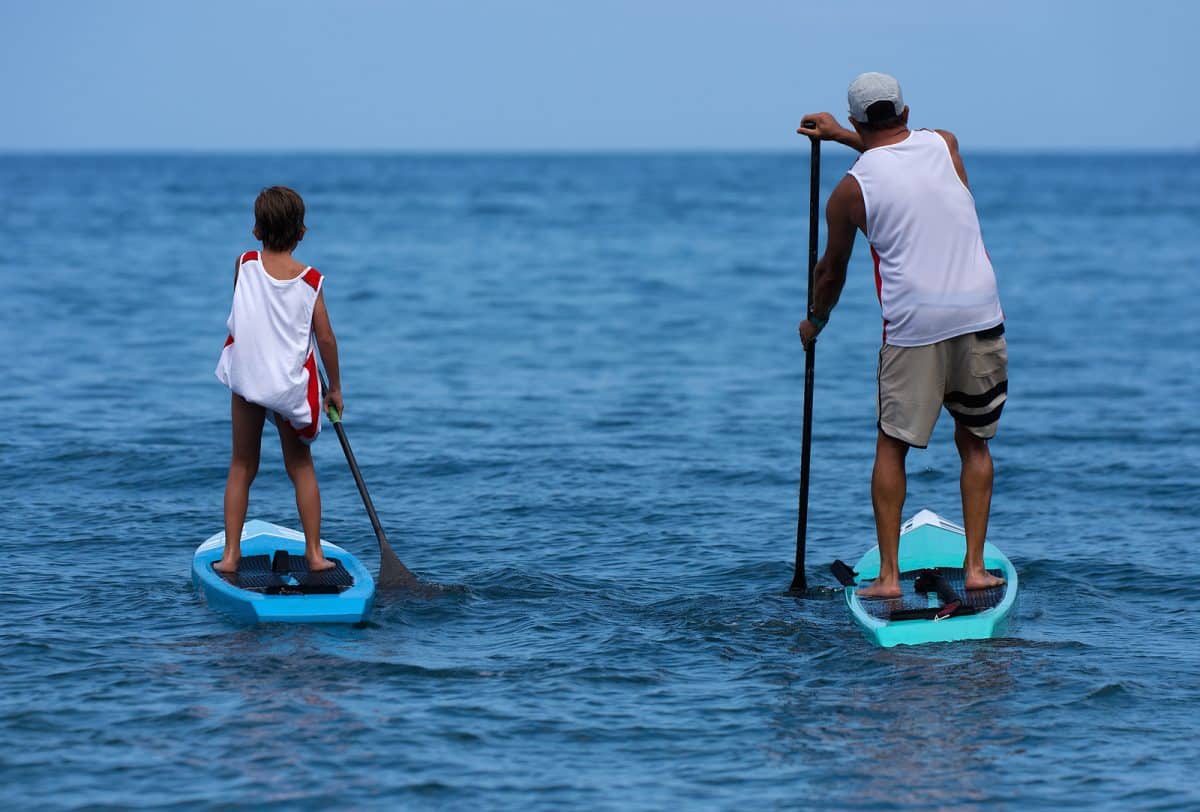 Families with older children or teens can participate in extreme watersports like scuba diving and snorkeling. Beginners can go on the Scuba Beginner 1 Cabo Adventures while experienced divers can attend sessions with the advanced diving group. Cabo Escape Snorkeling Fun offers snorkelers proper instruction, gear, life jackets, spectacular views and refreshments. These scuba diving and snorkeling sessions can be exhilarating to older family members to avoid boredom with other activities geared to their younger siblings. Easy access to these extreme sports is one of the reasons Hacienda Encantada is considered one of the best family resort in Los Cabos.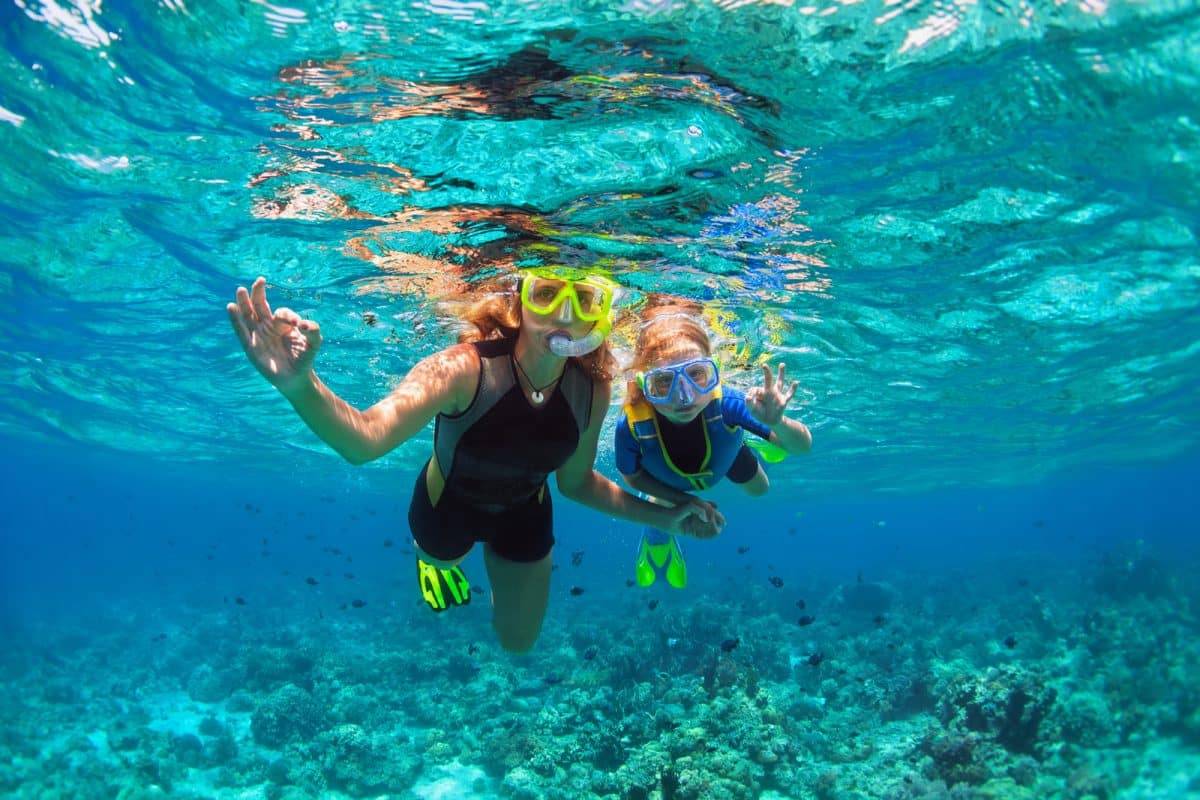 Sunset Cruises head toward the point where the Sea of Cortez meets the Pacific Ocean providing the chance to observe the colony of Sea Lions, an Arch, Pedregal Mansions, and Lovers Beach. A surprising activity that is not often discussed as a reason for Hacienda Encantada being the best family resort in Los Cabos is the access to horses. A fun activity that the entire family can enjoy is riding horseback along the beach led by guides. The Outback and Camels Safari also allows families to enjoy riding camels on the beach in Rancho San Cristobal. Delicious cuisine is served as spectacular views of the Baja coastline are observed.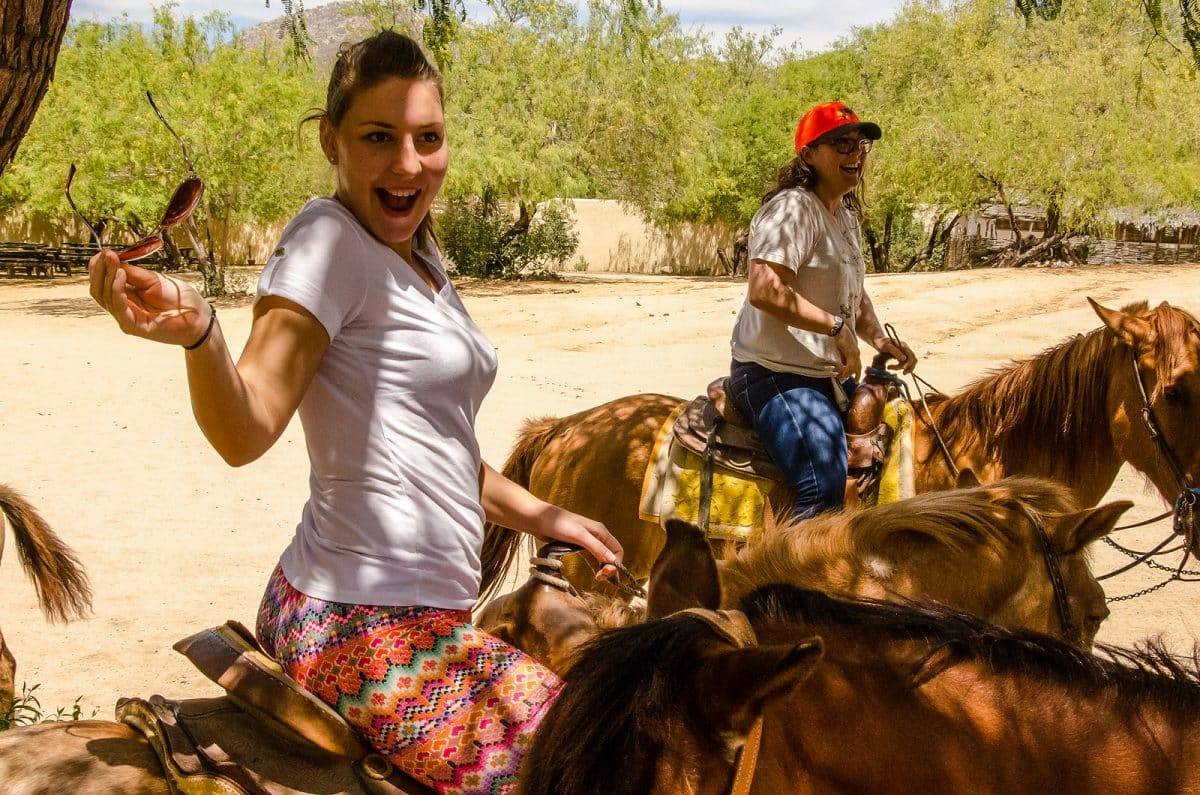 There is a special going on now that continues through November 30, 2019. You must book your travel through December 21, 2019 to receive a 55% savings off the regular price.
Families can enjoy golfing 18 holes at the Cabo San Lucas Country Club Golf Course. Depending on the direction golfers face, there are views of desert landscapes or expansive ocean views. No matter how you cut it the best family resort in Los Cabos is Hacienda Encantada, for its access to a wide variety of family-friendly activities. From mild to extreme and everything in between, families will never forget their visit to this Mexican resort.
Read more – Stay Fit on Vacation at Hacienda Encantada