Best things to do in Destin Florida. The beautiful city of Destin is the perfect spot for holiday enthusiasts looking for a vacation to remember. Situated in Northwest Florida against the Gulf of Mexico, the "Emerald Coast" gets its name from the stunning white sandy beaches and green-hued waters that surround it. Destiny is also revered for its natural beauty, and a vibrant marine population that sees more than 4 million visitors come to its shores annually. While there are numerous attractions to make your stay in Destin worthwhile, the following are just some of the top fun things to do in Destin Florida.
Fun things to do in Destin Florida
Visit the Destin HarborWalk Village
The HarborWalk Village features a range of exciting restaurants and stores where you can indulge your shopping cravings. This vibrant part of town provides vacationers with various delights and adventures including a pirate cruise and a dolphin cruise. Have fun on the ziplines as you explore the natural wealth that the Emerald Coast's beaches have to offer by the day. In the night, you can wine and dine at the different Gulf-to-table experiences spread throughout the harbor.
Enjoy a refreshing dip at the beach
Beaches in Destin Florida do not come in short supply and what stands out among all of them is their unparalleled beauty. From Okaloosa Island and Crystal beach to James Lee and Wayside Park, you'll be spoilt for choice when you feel the need to hit the beach. Be sure to make the most of the exciting beach activities on offer including scuba diving, snorkeling, and parasailing excursions. Also, get to savor the relaxing hiking trails on the beaches that offer picturesque views of the Gulf of Mexico. The fine sand grains under your feet and inviting green waters will leave you captivated by the tranquility of the coastline.
Things to do in Destin Florida – Underwater fun at the Uncle Bucks FishBowl and Grill
Uncle Bucks is not your average bowling alley! It is an amazing underwater experience where you can sit to dine at a restaurant with sharks hanging above you from the ceiling. The bowling area makes you feel like you are genuinely underwater, with spectacular sights and sounds of marine life. This would be a fun experience for your kids; the bowling balls are covered with cool sea creature images. They also serve fantastic food and excellent drinks that you can try as you enjoy the great atmosphere.
Dolphin Sunset Cruise
A dolphin cruise is a once-in-a-lifetime experience. Get to experience these amazingly friendly marine animals in their natural habitat as they play in the waves from the comfort of a cruise boat. This cool experience is a great way to take your family out on a fun-filled day; you are allowed to bring along snacks, drinks, and any treats you can think of. If not, there's a snack bar available on the boat where you can buy anything while adults have the go-ahead to carry alcohol into the boat. Get the chance to feed seagulls right out of your hand while riding on the boat if you have any treats for them. The cruise boat also features a glass bottom that allows you to see sea creatures as they swim underneath you.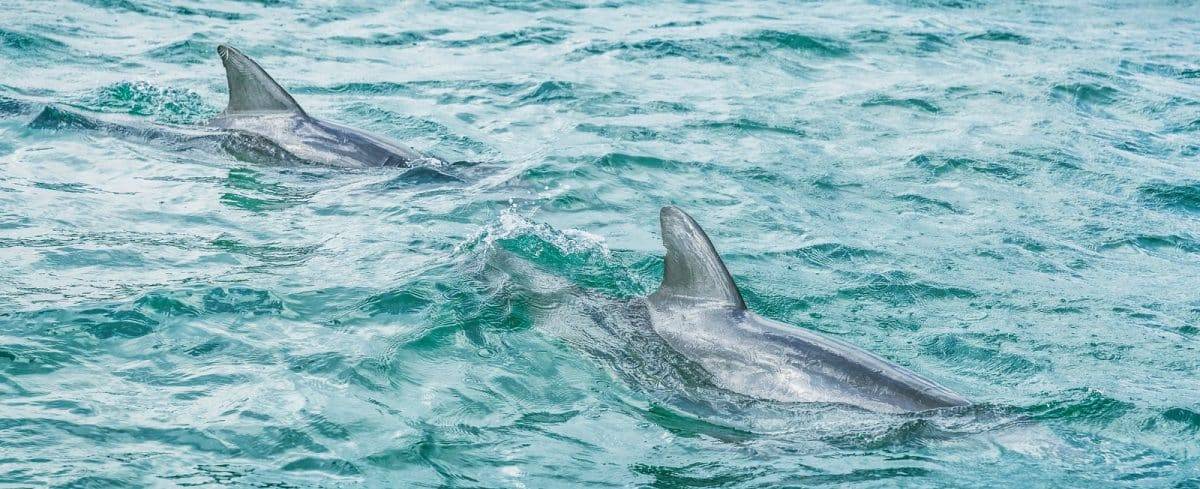 Top things to do in Destin Florida
Have fun at the Gulfarium Marine Adventure Park
This exciting venue has proven to be a big hit with families visiting Destin Florida. The park is home to a host of marine animals such as sharks, dolphins, tortoises, stingrays, alligators, turtles, penguins, sea lions, and many more exciting creatures that you may not have seen before.
The park's famous animal encounters enable you to get up-close and personal with the animals. The park has a touch tank where visitors can pet hermit crabs and marvel while holding a starfish. If you need more action than that, you are free to sign up to swim with the stingrays and dolphins.
Discover the Village of Baytowne Wharf – Top things to do in Destin Florida
Located on the irresistible Choctawhatchee Bay, the Village of Baytowne Wharf is a picturesque setting that houses popular cafes, restaurants, boutiques, and nightclubs. Get to sample the sumptuous culinary offerings as you enjoy the booming nightlife and social experiences. Make a point of finding out what's cooking in Baytowne whenever you are in Destin Florida as this is the site for numerous year-round festivals and events. If you think you've had enough of the beach and looking for a break, this is the perfect venue to explore.
Read more – Top 3 Things to Do in San Francisco