The Fountain Hills Chamber of Commerce would like to send out best wishes for 2020 to all of its members, their families, and the whole community. Starting a new year is always exciting, as with the new year comes opportunities for prosperity, unity, and continued success.
As for last year, the Chamber of Commerce in Fountain Hills is pleased to announce that it was a banner year. The month of December capped off the year perfectly as our Stroll in the Glow event set new records, and the Chill in the Hills was also very well received. The Town of Fountain Hills is one of the most sought after locations in all of Arizona, and with events like these, it is easy to see that the business community helps create much of its desirability.
So to start the new year off right, the Fountain Hills Chamber of Commerce proudly announces the following additions to our local business community. The following new members joined our organization in December of last year, and each one helped us close 2019 at new records levels.
Here is the list of December 2019 new Members of the Fountain Hills Chamber of Commerce.

JW Maxx Solutions
JW Maxx Solutions is proud to boast an A+ rating with the Better Business Bureau for more than ten years. Specializing in every aspect of internet business support, their areas of expertise include internet marketing, website and logo design, search engine optimization, online reputation management, review generation, social media marketing, video creation, and promotion.
Website: https://jwmaxxsolutions.com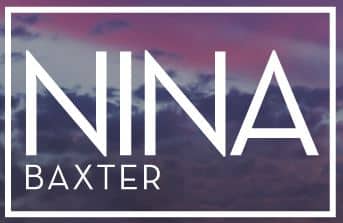 Nina Baxter/Platinum Realty Group
Nina Baxter originally began her career in real estate in her hometown of Yekaterinburg, Russia. In 2001 and she choose to move to America with her young son and in 2004 began working locally in the real estate industry. Nina Baxter is a dedicated professional with more than 15 years of experience in the real estate and property management in the Phoenix metropolitan area. Her contact information includes her phone (602) 741-5970.
Website: http://ninabaxter.com
Email: [email protected]

Arizona Care Hospice
Arizona Care Hospice is located at 12035 Saguaro Blvd. in
Fountain Hills, AZ. Arizona Care Hospice specializes in taking special care of individuals who are diagnosed as terminally ill. Some of the many services they offer include nursing services, home health aides, medical social services, medical supply services, counseling, speech pathology, occupational therapy, physician services, physical therapy, and short term inpatient care.
Arizona Care Hospice's primary representative is Shelly Robinson, and she can be reached at (480) 588-8200.
Website: https://azcarehospice.com/
Email: [email protected]
Sue Geurs of HomeSmart Lifestyles
Sue Geurs is one of the most talented designers in the area that assists real estate agents and homeowners with perfectly staging their homes for sale. Well known in the local community for always staying within budget while delivering innovative and pleasing designs. Sue Guers uses her unrivaled design ability to help homes sell quickly and for the most amount possible. Her
primary phone is (480) 639-7324.
Email: [email protected]

Avail Business Brokers
Avail Business Brokers are located at 15735 E Princess Court in Fountain Hills. This company is a full-service business brokerage firm that is fully-licensed and well-qualified in both the buying and selling of small-to-midsize companies. Avail Brokers also provide commercial real estate services associated with the sale or lease of property space and are known for maintaining the highest level of professionalism and confidentiality in every aspect of their operations.
The primary representative for this growing company is Dan Marsh, and he can be reached at (602) 332-7419.
Website: https://www.availbrokers.com
Email: [email protected]
Dirk's Electric
Dirk's Electric is home to lighting experts for both business and residential applications. The professionals at this company combine extensive experience in retrofitting lighting fixtures with LED technology with creative innovations to fulfill all your electrical and lighting needs. For further information, please contact Mark Derksen at 480-203-1706
Fountain Hills, AZ 85268
Email: [email protected]
The Fountain Hills Chamber of Commerce, founded in 1974, was organized as a non-profit entity with approximately 15 members. As of today, the Chamber is proud to announce that they have exceeded over 300 members who are dedicated to improving the lives of all the residents of our community. We strive to be the collective voice of commerce for Fountain Hills and try every day to both maintain and improve the economic environment for all of its business owners and residents.