American Federal Rare Coin & Bullion has been in the precious metals industry for more than thirty-five years. Over that long period of time, they have seen the stock market do both really well and really poorly. Since the beginning of this year, the stock market has been on a roller coaster ride that would leave most investors spinning. Three to four hundred point swings on the indices on a weekly and sometimes daily basis has become the norm recently and because of this, many investors are looking for alternatives to stocks and mutual funds.
Nick Grovich, the owner of American Federal Rare Coin & Bullion, believes that the best alternative for investors looking for safety during this period of volatility is precious metals. According to Mr. Grovich, "I believe the best value in my business right now is the Proof American Gold Eagles." These coins are one ounce of gold and are also considered to be legal US currency. Premiums on these coins has NEVER been lower since the Gold American Eagles were first minted in 1986. The value of the coin itself is based on the cost of gold which has remained steadily above $1300 an ounce throughout 2018.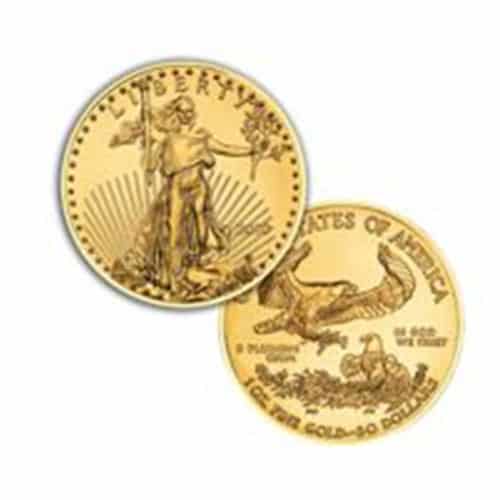 American Eagle Gold Bullion Coin from American Federal Rare Coin & Bullion
Another good purchase for investor looking to enter the precious metals market right now according to Mr. Grovich is the US Platinum Eagle coin. The reason for this is that they are significantly discounted right now so the potential for them to gain in value is high right now. However, most people who chose to purchase precious metal coins are not looking to turn around and resell them quickly. Historically, an investor will purchase these coins to keep them for significant periods of time. One new trend that Mr. Grovich has seen lately is that parents and grandparents will purchase one or two coins a year for their child or grandchild to keep as part of their college fund. Much like past generation would buy bonds for their family members' birthday or Christmas presents, now they are gifting them tangible assets like gold or platinum coins.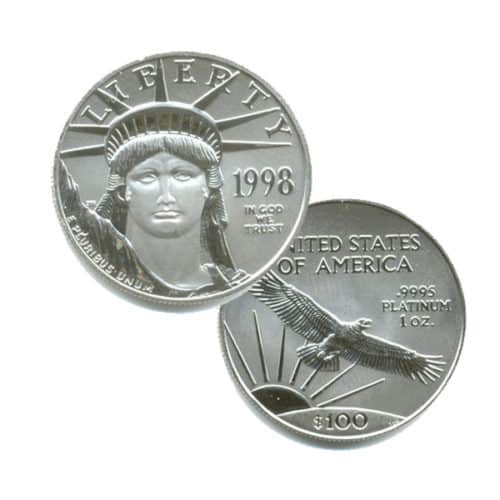 Platinum American Eagle Coin
The last recommendation we received from Mr. Grovich of American Federal Rare Coin & Bullion was the purchase of 1/10th Oz Platinum Britannia. These coins are newly minted in 2018 and the current price makes them very accessible to every level of investor. The Platinum Britannia is one of the few platinum coins available in this easily affordable smaller size. One tenth oz platinum coins are extremely popular and are rarely available in the marketplace. The Royal Mint packages these coins in tubes of 25 coins. Purchasing coins for family members can turn into an excellent life lesson for children. It teaches them that they need to save their own money to be able to afford the things they will desire later in life such as rent for an apartment, a car, or a college education. This can be a great way to teach financial responsibility to the youngest generation.
Imagine if you would have started putting gold or platinum coins away 20 years ago when both metals were trading for under $300 an ounce!
For more information please visit https://americanfederal.com/
https://vimeo.com/261903171