Autumn is just around the corner, and there isn't a better spot to spend a week in an exotic locale, then the Dominican Republic.
Enjoy all that the country has to offer, by taking an all-inclusive vacation from Lifestyle Holidays Vacation Club.
At this ocean front resort, you will have unlimited access to gorgeous white sand beaches, the sound ocean waves crashing into the shore, and beach lounging areas to soak up the rays. Live entertainment shows, beach-side celebrations, exciting casino nightlife, and so much more await you in this tropical paradise. When you add in world-class golf, spa treatments, water sports, and endless island adventures, you get the perfect formula for a dream vacation.
"As a guest of the resort, your vacation includes pampering amenities and services, top notch choice of restaurants and al fresco buffet dining options, unlimited beverages found at our bevy of bars located on property, and don't forget the sun, sand and sea."
There's fun activities for the whole family at Lifestyle Holidays Vacation Resort, and the Xtreme Zone is one way to try out some cool activities. Sports like bowling, mini-golf, rock wall climbing, basketball and more are offered on the property, and are free to enjoy for all guests. They also offer paintball and Xtreme Tennis.
Different, unique restaurants can be found at each Lifestyle Holidays Vacation Club resort. For example, enjoy Asian fusion at Indochine at The Tropical, traditional Mexican fare at Trapiche Paradise at The Royal Suites, and Indian cuisine from Moomtaz at Cofresi Palm. There are also buffet restaurants offered at resorts, so you can sample all of the great food choices.
Staying at a Lifestyle Holidays Vacation Club Resort gives you access to all guest restaurants, bars, and facilities at the resort, all meals, a la carte dining, and much more.
You can enjoy access to the on-site spas, featuring, white-sand beaches, a Tranquil spa with a pool, , day beds, cabanas and other ways to relax and enjoy your stay.
After you have fun during the day, nightly entertainment is a great way for you to enjoy your evening. With three different spots, LHVC offers live entertainment, a nightclub playing the hottest new music, and both indoor and outdoor shows. Try out all of these different experiences, and you'll be sure to have memories that will last a lifetime.
These are just a few of the reasons to stay at LHVC for your summer vacation, or anytime year-round. If you would like more information on how to stay at a Lifestyle Holidays Vacation Club Resort, visit www.lhvcresorts.com, or you can email [email protected].
If you want to visit an exotic location this summer, the best place to visit is the Dominican Republic, and the best way to get there is with Lifestyle Holidays Vacation Club. Happy travels!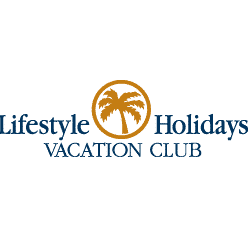 Lifestyle Holidays Vacation Club
809-970-7777


[email protected]