The Mayan Riviera presents a variety of experiences for travelers who choose to visit this region of México.
There are old ruins to explore, beaches for relaxation, snorkeling opportunities, and many other natural wonders to observe.
A short distance from Cancún, México is Tulum, a place that tourists flock to in order to visit one of the most popular and pristine beaches in the world.
The town of Tulum is a picturesque area and for those who prefer to avoid crowd, this is the perfect place to visit. Three distinct areas of this city include the Tulum Ruins, Town of Tulum and the Beach Strip. For history, a visit to The Tulum Ruins is educational and captivating. Certified guides can provide tours to people who want expert details about Tulum, and even offer adventure seekers plenty of fun activities to explore in its Eco Parks. For zip lining enthusiasts a visit to Xplor will suit you. Snorkelers will love Xel-Há Underground exploration can be found in Cenotes.  The perfect blend of the Mexican culture mixed with all the elements of the other Eco Parks is a way to describe Xcaret.
Akumal is a hidden gem located between Tulum and Playa del Carmen, south of Cancún, México.
This quaint seaside town is known as "Place of Turtles." Before this area became popular, this was the location that sea turtles chose as a nesting ground for their eggs to hatch. Visitors are warned to avoid disturbing any sand mounds that may be nesting sea turtle eggs. People love the white beaches and bays used for kayaking, snorkeling, swimming, diving, and beachcombing.
Playa del Carmen is an area of México with a beach destination that has become quite popular of late.
Europeans are drawn to this town because it reminds them of the Mediterranean beachfront of Nice, France. Deep-sea fishing is very popular in the Caribbean Sea. Playa del Carmen was once considered a sleepy fishing village, a mere ferry stops en route to Cozumel. Nowadays many travelers choose to spend part or all of their entire vacation here. One of the least known treasures six miles from Playa del Carmen is a collection of caves with an underground river called Rio Secreto. Visitors swim in the river and climb rock formations inside the caves. Mayan people once lived amidst this natural wonder.
Xcaret is one eco-archaeological park that truly stands out among many.
This gem of the Mayan Riviera offers over 40 activities for travelers of all ages to explore. The Aquarium features exotic fish and nests of sea turtles waiting to be hatched. The underground rivers are fun to explore. Mayan culture and history is never too far away. It is exhibited through a visit to The Park where pre-Hispanic rituals and musical concerts are performed. The finale is a nightly performance called Xcaret México Espectacular. World of Children captures the wonderment of children under 12 with age-appropriate activities. There are hanging bridges, water sliders, a parakeet habitat, and playground inside the Mayan jungle. On the other hand, tunnels and obstacle courses keep the older ones challenged.
Sian Ka'an Nature Reserve is located just short of three hours south of Cancún and is México's largest protected area covering 1.3 million acres.
This reserve is a mixture of wetlands, Savannah, semi-tropical forests, and marine habitats. Many species of animals and birds call this home. For thrill seekers, the Sian Ka'an Reef Snorkel & Mayan Canal Tour will provide an awe-inspiring experience snorkeling around Mesoamerican Reef, the world's second largest barrier reef. This coral reef is home to at least 500 species of fish, marine turtles, and dolphins.
History buffs that are interested in learning more about Mayan culture and history will find the Cobá archeological site fascinating. The nickname for this area is "Water Stirred by Wind." This site is nearly 31 miles from the small Mexican town of Tulum and 120 miles from Cancuú. The majority of it is unexcavated and pyramids and other structures can be seen through the trees. Guided tours of the ancient ruins of Cobá are available to those who wish to learn more deeply about the Mayan history and culture. Taking a dip in the limestone cenotes, that are underground sinkholes filled with fresh water, is a fun experience.
Xel-Há offers an unforgettable experience for those visiting the Mayan Riviera.
Swimmers and snorkelers will revel in the four lagoons that intertwine with each other. This park also contains a jungle for exploration on foot. Families will need more than one day to explore all that Xel-Há has in store for those who visit. From lagoons and cenotes to ecological wonders, and restaurants, there is truly something for everyone to participate in. Snorkeling is one of the favorite activities that tourists partake in when they vacation in the Mexican Caribbean.
Puerto Morelos
When one thinks of a small fishing village, it is thought of as a sleepy little town where locals go fishing for food or sport. Puerto Morelos, whose nickname is "La Joya del Caribe" or "Jewel of the Caribbean," is not just a fishing haven; it is actually a snorkeler's paradise. Due to the close proximity between the coral reef and the coast, conditions are ideal. The community is serious about preserving its status as a National Marine Park, striving to limit the amount of development here. In addition, motorized sports boats and jet and water skis are prohibited. Therefore, non-motorized activities like scuba diving, snorkeling, and windsurfing are allowed.
Xcacel is a unique beach destination because it doubles as a place to enjoy sea and sand and also a nesting location for sea animals.
This beach is located just 30 miles south of Playa del Carmen and around 2.5 miles south of Akumal between Xel-Há Park and Chemuyil. This is a true mix of nature and beachcombing. Aside from a pristine, undeveloped beach area, the reef serves as a perfect underwater channel for the turtles to travel on their way to lay eggs. From April to October, hundreds of green sea turtles, travel through the sea to this beach destination. Here they lay their eggs. Once time to hatch the baby sea turtles will ascend from the eggs during the moonlight of evening and enter the Caribbean Sea. The local community is serious about protecting these creatures by blocking off the area where eggs are hatched. Also, at night Tortugueros patrol the nest areas to ensure the nesting eggs are safely hatched. No poaching of eggs is allowed.
The Mayan Riviera is a region in México that presents a potpourri of nature, activities, historical observations and more. Visitors who choose this vacation destination should prepare to spend at least a week to take in all there is to offer for an exciting traveling experience.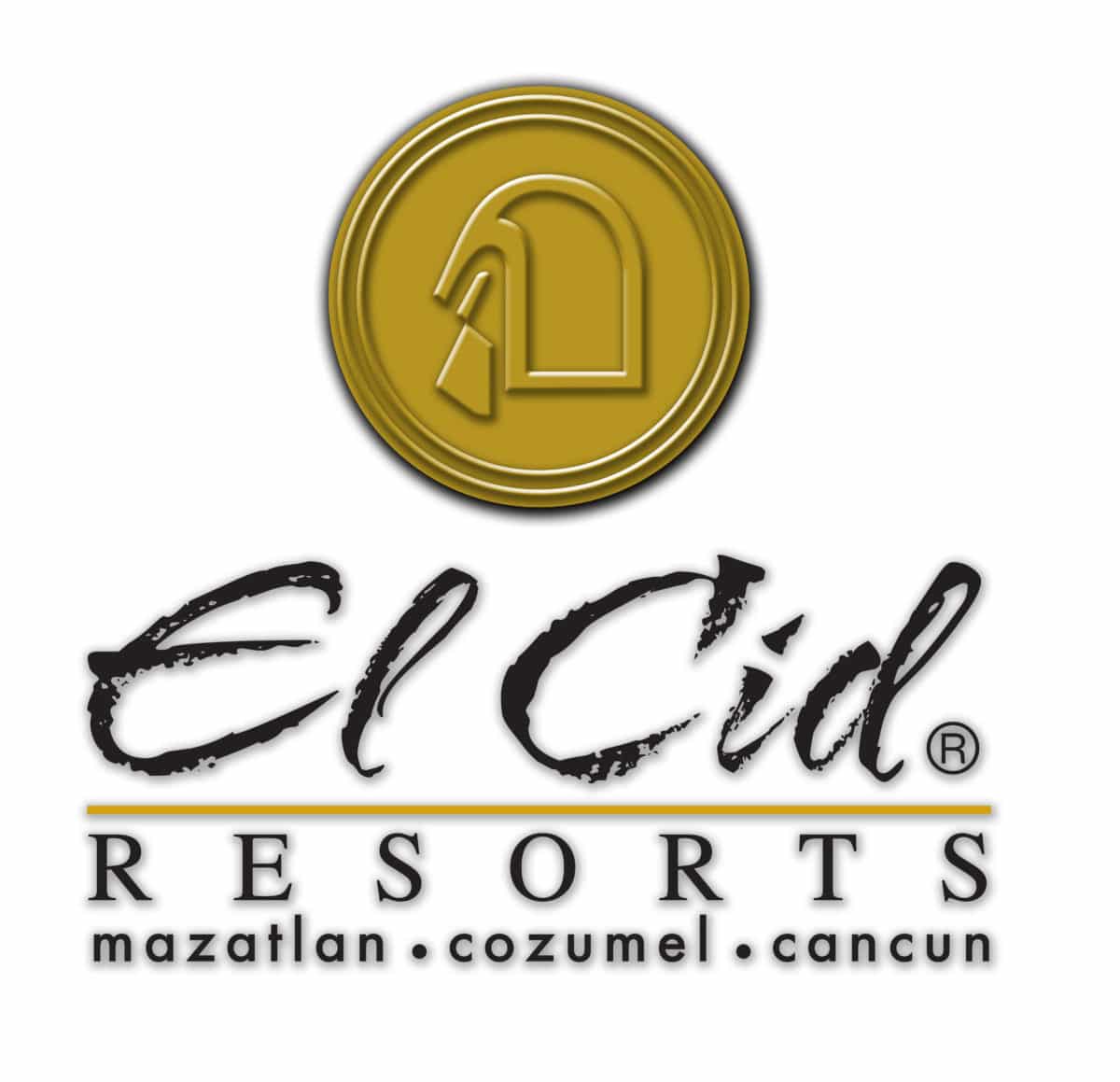 About El Cid Resorts:
Experience the vacation of your dreams at El Cid Resorts, where authentic Mexican hospitality sets the stage for an extraordinary escape. Select from three vibrant destinations – Mazatlán, Riviera Maya and Cozumel – each featuring oceanfront accommodations, indulgent spa services, and warm, friendly service. Enjoy breathtaking Pacific Ocean sunsets and world-class golf courses at our El Cid Mazatlán Resorts. Dive into the mysterious Mayan underground rivers at El Cid Resort in Cozumel where you'll find some of the most beautiful cave and cavern ("cenote") diving in the world, or snorkel the sparkling Caribbean waters of Puerto Morelos National Reef Park at Hotel Marina El Cid Spa Beach Resort, a pristine threshold on the quieter side of Cancún/Riviera Maya. Whether in search of a México family vacation or a romantic getaway for two, El Cid Resorts provides memorable and one-of-a-kind experiences. For more information, please see: http://www.elcid.com/