The town of Tombstone will likely be your first stop and is the perfect place to get into the spirit of the old west. Ghost and Murder Tours are available both by trolly and by walking, and most include a trip to the legendary Boot Hill Cemetery. Many places in Tombstone are considered haunted, but if you see Wyatt Earp or Doc Holiday walking down the street, they may not be ghosts.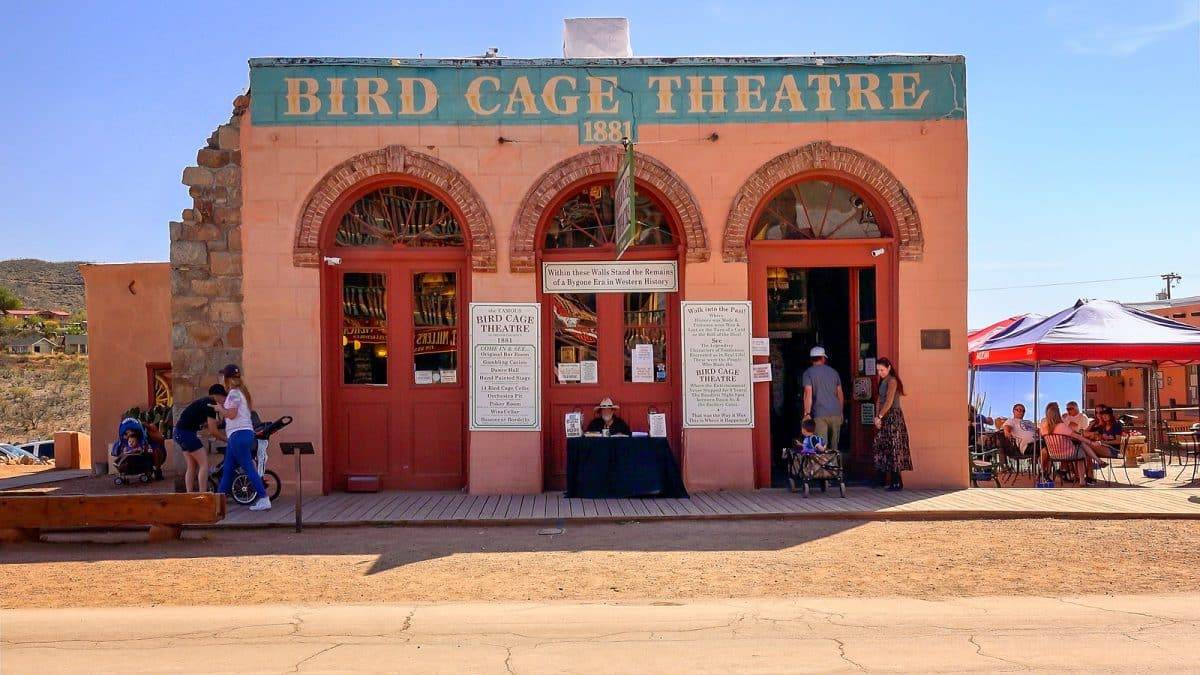 There are actors in period costumes walking through the dusty streets, on horseback and stagecoaches still deliver some guests to their overnight accommodations. There are plenty of places to get something to drink and eat in Tombstone, and many will include an earful about that fateful October day in 1881 where the gunfight started at the OK Corral and ended with a procession of bodies to the Boot Hill cemetery.
Other outdoor activities in the area include hiking, rock climbing bird watching, and great photography opportunities. The Dragoon mountain range offers all these activities and is also well known as the spot where he warrior Cochise and his army defeated a small force of Confederate soldiers here at the First Battle of Dragoon Springs. According to history, he was defeated at the Second Battle of Dragoon Springs a just a few days later, but many believe his spirit lives on in these mountains. There are also a few several ghost towns that can be visited, including Gleeson and Courtland. At the Dragoon exit of Interstate 10, you can find the Amerind Museum of Native American art which is filled with artifacts of all types that tie back to centuries of Native American history.