Cancun's top three Resort restaurants revealed. Cancun has long been a hotspot for international travelers due to its beautiful beaches and warm tropical waters. However, lately, it is an up and coming destination for those travelers who consider themselves as "foodies." Here are several options that we have compiled that are consistent front-runners when it comes to visitors reviews.
Cancun's Top Three Resort Restaurants
Secrets The Vine Cancun is an all-inclusive resort in Cancun's Hotel Zone, but it is also home to one of the best seafood restaurants in town.This definitely one of Cancun's Top Three Resort Restaurants
The hotel has an advantage over others because it is just a short drive from some of the area's top clubs, shopping, and other restaurants but the Sea Salt Grill located on the property always ranks as one of the best in Cancun.
The restaurant is located by the main pool and close to the beach, so the views at sunset are almost as good as the food. Specialty dishes include incredibly fresh seafood such as scallops, swordfish, and a fantastic Peruvian ceviche that is a perennial favorite. Menus do change here for lunch and dinner so if you are lucky enough to be at the resort all day, make sure to stop by twice as your options will change.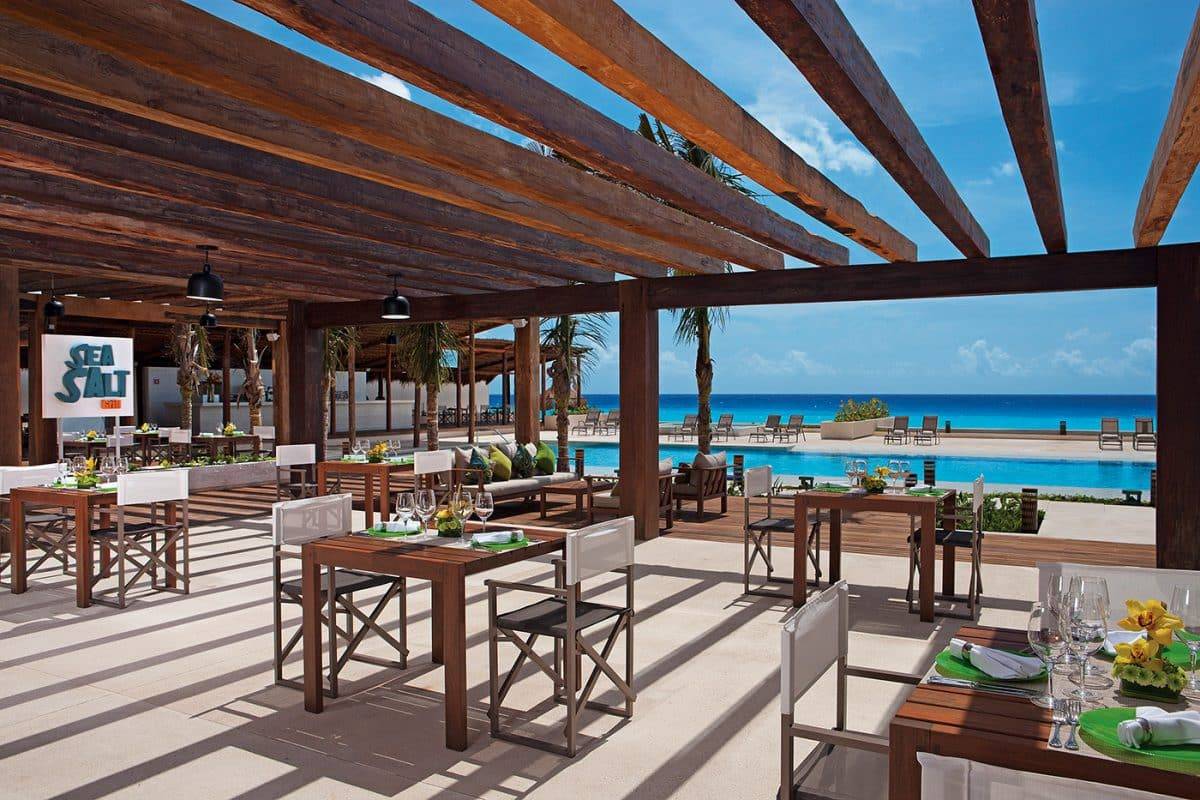 Sea Salt Grill
La Canoa Restaurant is an AAA Four Diamond Award-winning restaurant that can be found at Zoëtry Paraiso de la Bonita Riviera Maya. This restaurant is frequently on all the travel magazines "Best of the Best" lists and is well known for dishing up creative and luxurious small plates such as octopus carpaccio and lobster ravioli.
The resort sits along Puerto Morelos' coast, only about 20 miles south of Cancun and is a member of the Leading Hotels of the World, so visitors here expect the very best and they find it everytime at La Canoa. Its open-air concept invites visitors to relax and enjoy the tropical breezes as the polite, yet friendly staff serves dish after dish of some of the freshest seafood you will ever experience.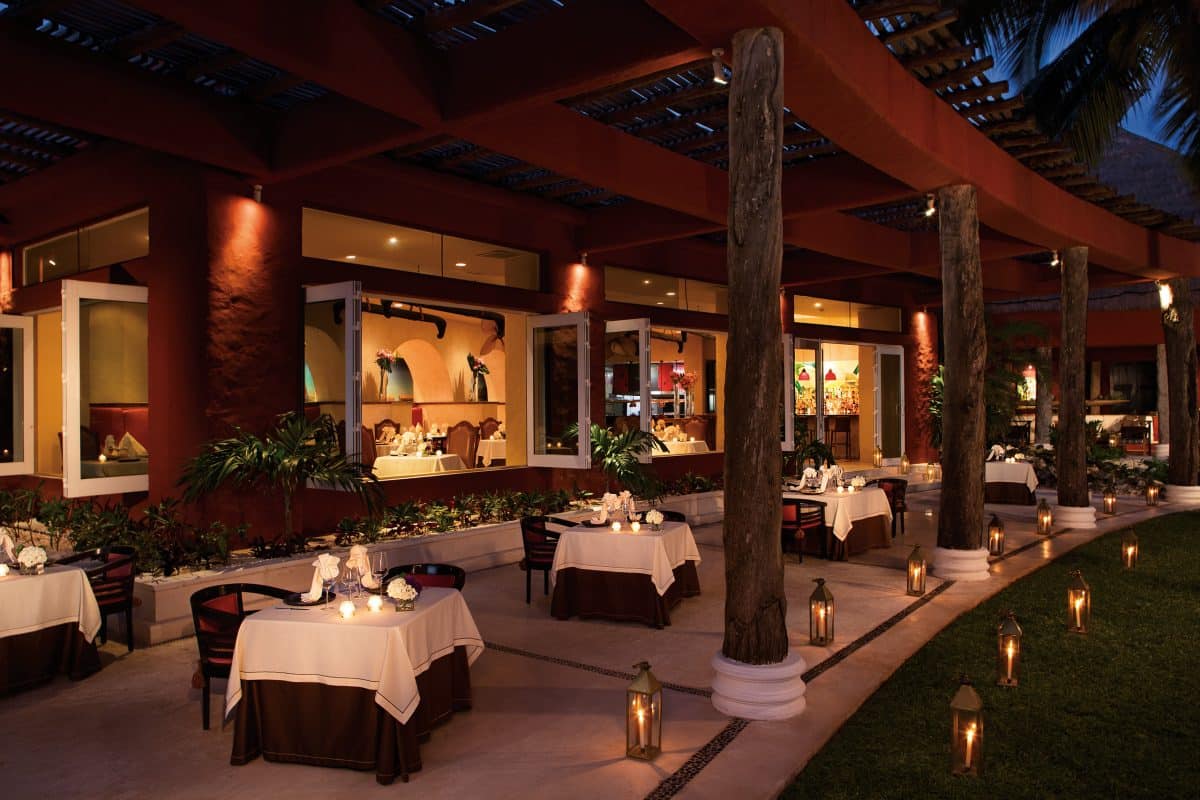 La Canoa Restaurant
At Secrets Maroma Beach Riviera Cancun the debate over which restaurant is the best is constant as two restaurants here continually delight its visitors.This is one of Cancun's top three resort restaurants. Bordeaux is their French restaurant which offers smaller portioned plates with an emphasis on presentation perfection.
All the choices here are delicious, from appetizers to desserts, the staff is dedicated to making your experience here a memorable one. Himitsu is their Asian themed option and offers hibachi cooking. If you enjoy this style of cooking, the performance by the chefs is always excellent, as well as the food they deliver.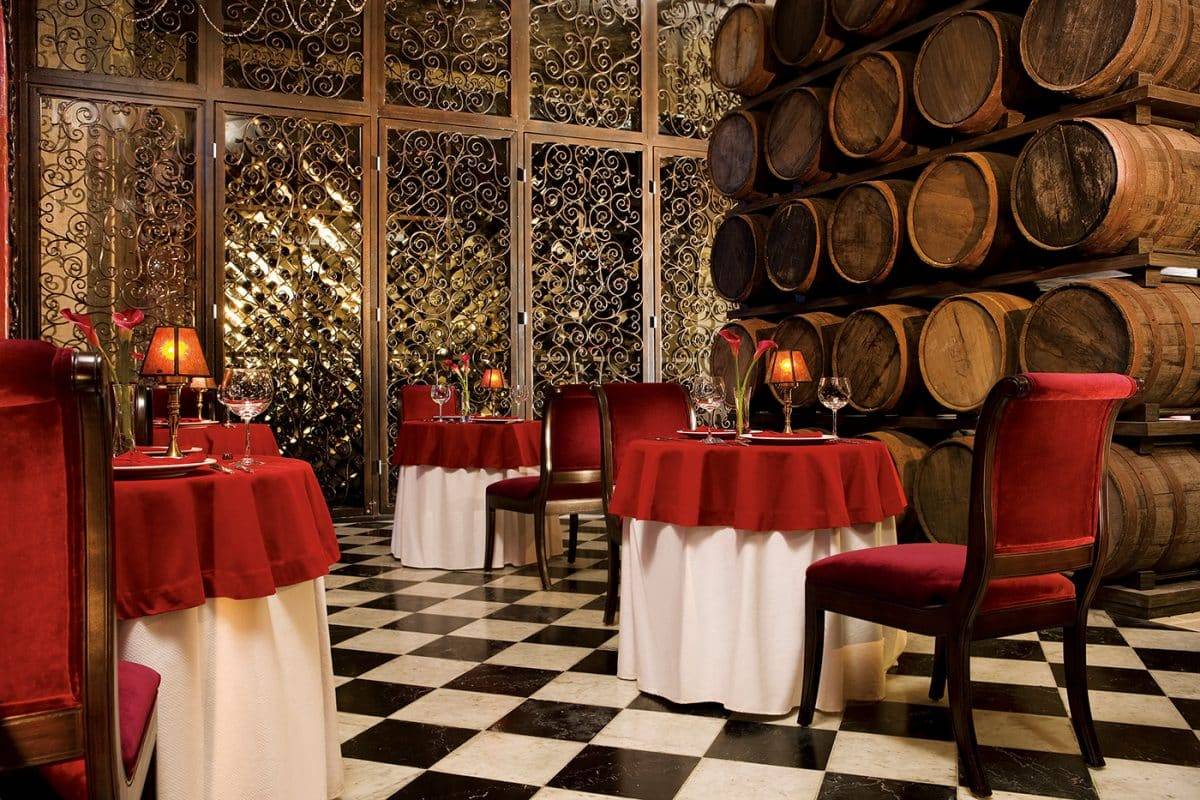 Bordeaux Restaurant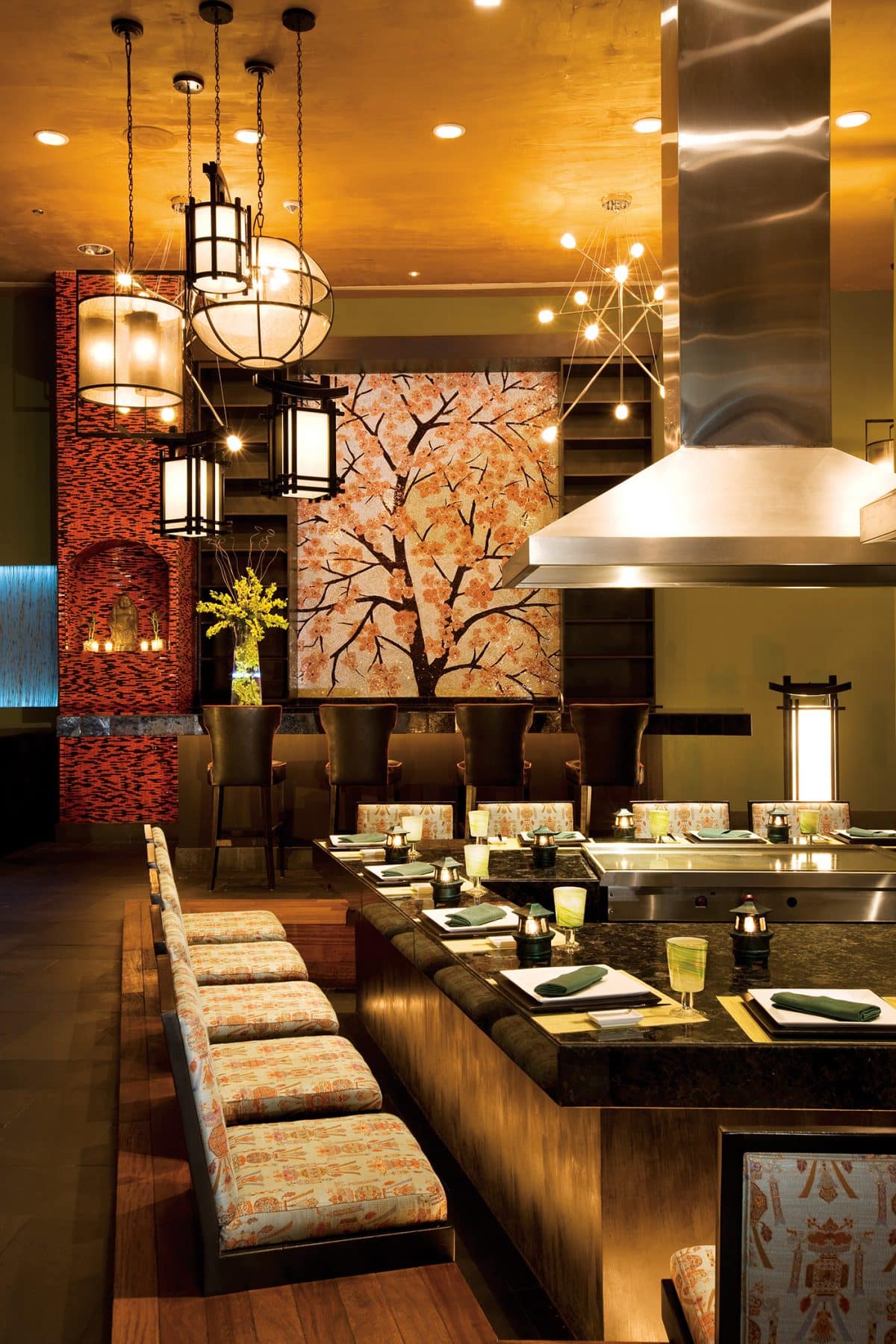 Himitsu Restaurant
One thing is for sure, the next time you are in Cancun, you will have plenty of choices for five-star dining. Whether you are looking for the freshest seafood, a fantastic view or authentic French or Asian dishes, Cancun and it's surroundings have something to offer even the most discerning traveler.
Read more – The Advantages to a Destination Wedding in the Mayan Riviera