If you're looking to unwind and relax for a few days, then there is no better option than a trip to Cabo San Lucas, and Marina Fiesta Resort and Spa.
 Situated in the exclusive Marina Golden Zone of Cabo, you'll get an unbeatable view of the Sea of Cortez as you enjoy drinks at a poolside bar, or in the many all-inclusive restaurants of the city.
Nearby attractions just add to the fun and excitement of Marina Fiesta Resort and Spa, and are part of the reason why so many people have been raving about the resort on social media and leaving positive reviews. Let this article be a bit of a preview of what you'll get to experience if you decide to vacation in Cabo San Lucas.
You'll get to spend your time in one of the Marina Fiesta Resort and Spa luxury suites.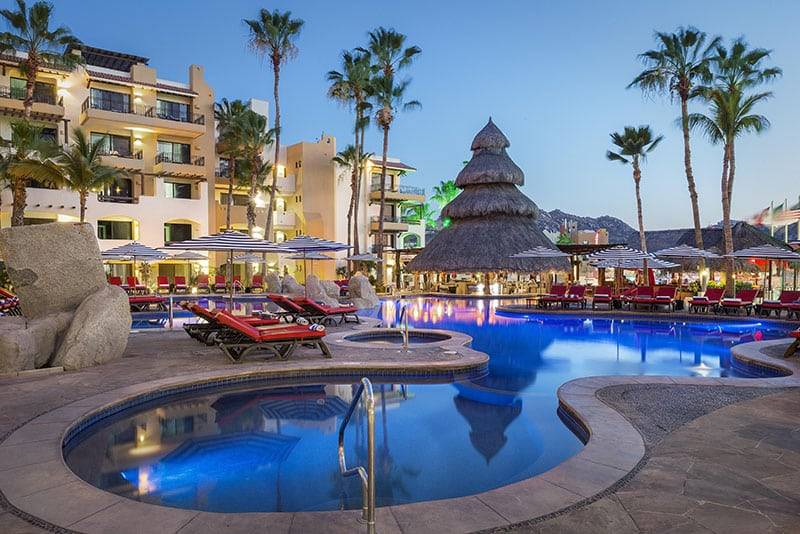 There are four different suite options to choose from. First is the Nautical Junior Suite, with one king bed, kitchenette, and balcony. Next is the Grand Luxe Junior Suite, which includes your choice of a king or two queen beds, a spacious sitting and dining area, kitchenette, and marina or pool views.
A bit more extravagant is the Nautical One and Two Bedroom Suites. These include either one or two bedrooms, living room, full kitchen/kitchenette, and private balconies. All of the suites were created with nautical touches, and truly put you in the atmosphere of this marvelous coastal city.
The culinary scene in Cabo San Lucas is a fusion of old traditions and new flavors, which you'll get to indulge in at Marina Fiesta Resort and Spa.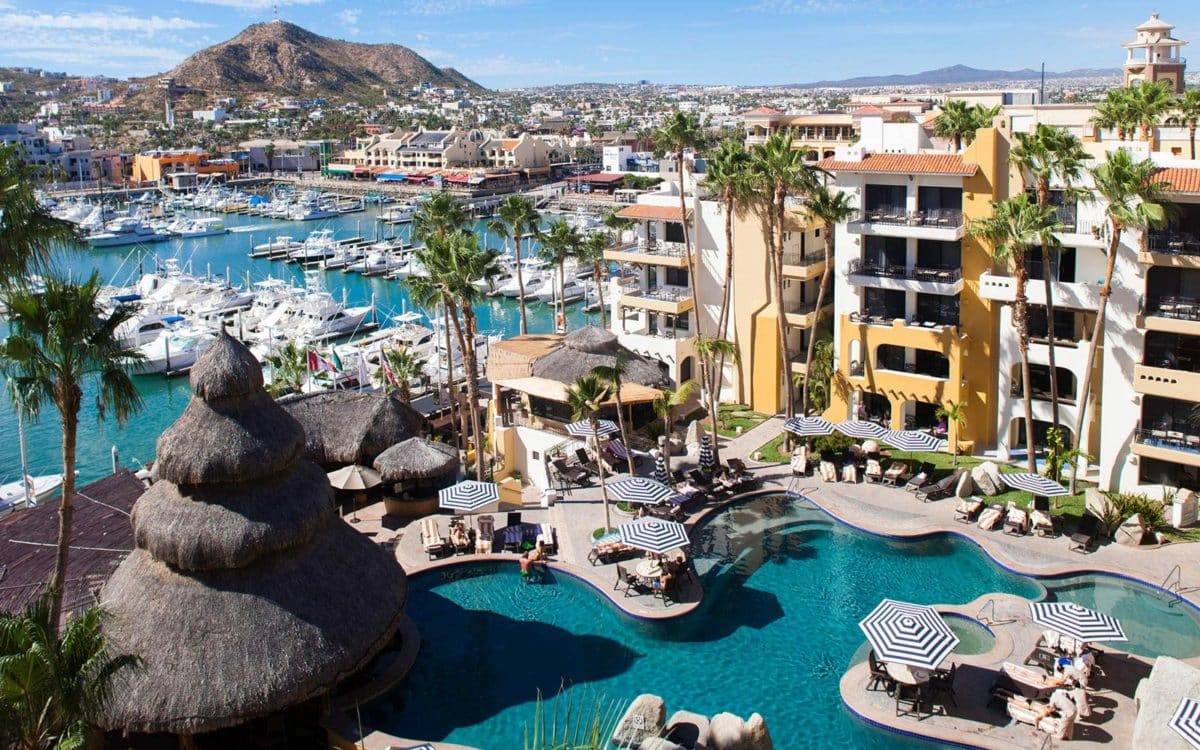 There are eight different spots to enjoy food and drinks on site, including Baja Lobster Co. Presto Italian Ristorante, and Jack's Steak House. There's so many different options, and everyone can be sure to find something they will enjoy.
If that's not enough, the "Dine Out All Inclusive Plan" lets you enjoy all of the on-site restaurants with no limitations, as well as six off site restaurants in the Marina Golden Zone. If you came to a vacation to enjoy great food and drinks, Marina Fiesta Resort and Spa has you covered!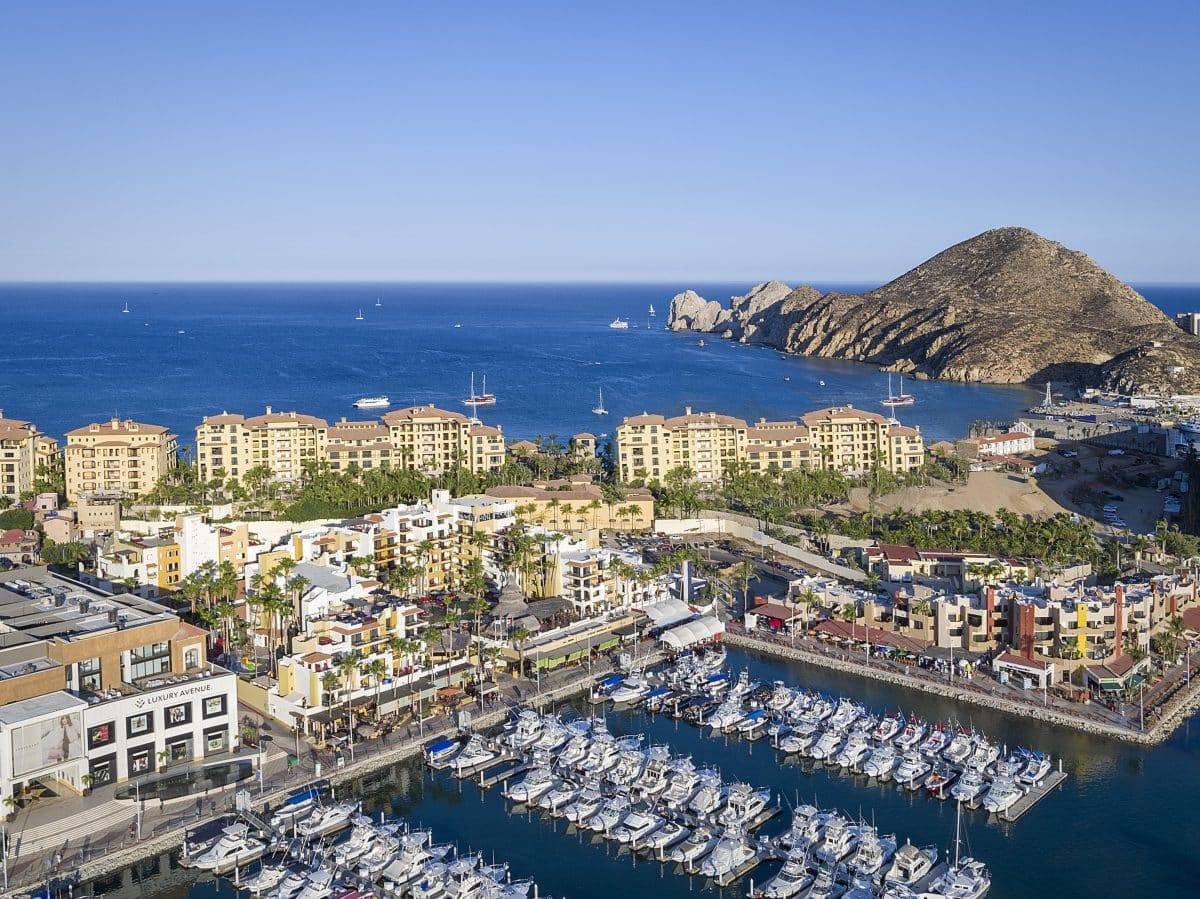 One of the best parts about staying with Marina Fiesta Resort and Spa is the last part of that name: the spa.
Massages, facials, holistic services, a full-scale salon; your body and mind will relax and feel rejuvenated after a session at Marina Spa. Different packages, including a detoxifying package, anti-stress, and choice massage, ensure that your body gets what it deserves by the expert spa staff.
Marina Fiesta Resort and Spa
If all of this sounds amazing to you, and your starting to envision yourself on a beach in Cabo, let that vision come to life. Don't hesitate, book now at www.marinafiestaresort.com, and give yourself the vacation you deserve.
It's your dream vacation, turn it into a reality with Marina Fiesta Resort and Spa. Happy travels!

Marina Fiesta Resort & Spa
1-877-243-4880


[email protected]