EsparanzArte To Los Cabos.Although it is late in the year, visitors to Hacienda Encantada Resort and Residences can experience EsparanzArte, a cultural extravaganza to be enjoyed in Los Cabos, Mexico. Spending time at the resort in the lap of luxury is a favorite pastime of most guests. Whether swimming in one of the pools, lying in hammocks and chaise lounges by the sea, or sunbathing at the nearby beach, this resort has much to offer. There are several types of restaurants offering varied cuisine, which can be tried all in the same day or over several days.
EsparanzArte To Los Cabos Visitors
The fifth annual EsparanzArte will occur November 27, 2019, from 7 p.m.-10 p.m. It is a highly anticipated event each year that combines creativity by Mexican artists with fine dining put on by Los Cabo's finest chefs. Executive Chef Guillermo J. Gómez will be collaborating with these renowned chefs, Alex Branch of Acre, Andrés Bracamontes of Bar Esquina, César Pita of Cielo Mar, Javier Galindo of La Lapita Taco & Mezcal, and Paolo della Corte of NOBU Los Cabos.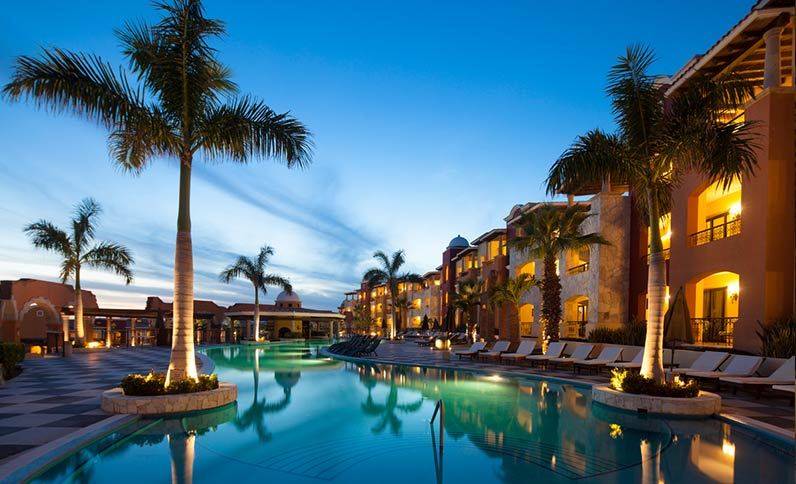 The famed venue will be La Estrellas restaurant at Esperanza's Private Residences. A special treat will be the presence of a Mexican farmer called a Jimador who harvests agave plants that produce stool, mezcal, and tequila. Live performances will be provided by the following artists, Alejandrina Caldoroni, Iván Hernandez, Enrique Ortega, Hugo Aguilar, Juan Sotomayor, Francois Paris, Laura Urrea, Juan Carlos Braceda, "El Nacho," Tanya Talamante, Elisa Pasquel, Master Artisan Saul Moreno will all present their interpretation of this year's main theme "The Agave."
Creativity is even part of the drinks called mixology. AGAVE Mexican Spirits Boutique, Osvaldo Vásquez of Comal Bar, Baja Wines, Espiritu Lauro Mezcal and Mixology Bar will join forces with the mixologist at Esperaza Resort to present drinks with the most creative and unique tastes.
EsparanzArte To Los Cabos Visitors
DJ Jaureui will be spinning a variety of tunes from classic house music, to funk, to indie dance and NU disco for an enhanced experience throughout this event. The famed Kilometro Band will also perform for everyone.
Another day can be spent going on hikes in the Los Cabos desert area or golfing at the pristine course in Los Cabos. For those who want to pick up some clothes or souvenirs, plenty of shops are available. Adventuresome types will love the accessibility of zip lining or scuba diving. Whether you join the beginning classes at Scuba Beginner 1 Cabo Adventures or the advanced group, it promises to be a memorable experience. The Outback and Camels Safari provides the opportunity to ride camels on the beach in Rancho San Cristobal. The views of the Baja coastline can be experienced in all their glory while trotting or galloping on horseback.
A late November stays at Hacienda Encantada Resorts and Residences can offer just as much fun as the summer. Between experiencing the cultural splendor of EsparanzArte, the exciting activities of Los Cabos, and the relaxing environment of the resort, you will leave very refreshed and ready for the world.
Read more – Lazy Days of Summer Are Also Luxurious at Hacienda Encantada Los Cabos