The time is now to head to Los Cabos, Mexico and enjoy the aquatic life that abounds in the area.
The perfect place to enjoy it all is Marina Fiesta Resort & Spa in Cabo San Lucas. Located in the heart of the beautiful marina in Cabo San Lucas, Marina Fiesta can be your jump-off point to aquatic adventures and more.
Book a fishing charter on one of the many boats moored at the marina just steps from the resort. Mahi Mahi, striped marlin, yellowtail, and sierra are all in the high season in the late winter months. Or sit back at the resort and watch others head out on their fishing adventures while you sip a drink at the Sky Bar and take in the sights and sounds of the marina.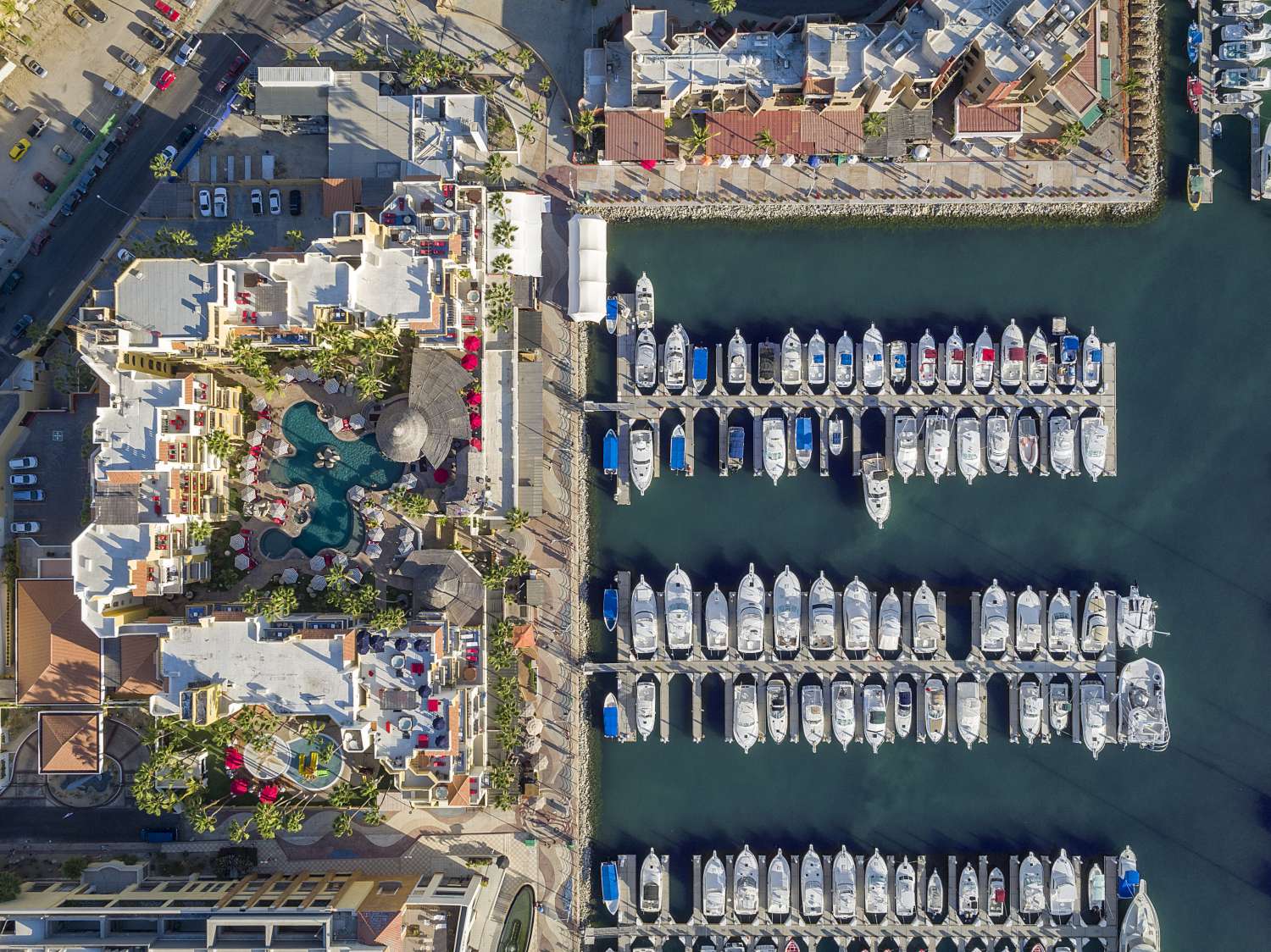 If you'd rather watch the aquatic life than catch it, book a whale-watching excursion to enjoy the gentle mammals as they visit Baja Peninsula each winter. Just steps from the resort is Medano Beach, where you can hop on a water taxi and visit the sea lion colony at the famous Land's End rock formations.
Use the hotel's concierge service to book a snorkeling excursion in the Sea of Cortes, which ocean explorer Jacques Cousteau once called "the world's aquarium." Or marvel at the pleasure of dining on the fresh fish and seafood at one of Marina Fiesta's restaurants or select sites on the Marina Golden Zone.
There's something for everyone, whether you like catching, watching or eating the aquatic life.
When your off-resort adventures are over, Marina Fiesta has everything to make your resort time special, whether you're traveling as a family, a couple, or a group looking for fun.
There are outdoor pools and a swim-up bar, a Kids Club, a Fitness Center, and a Full-Service Spa. At nearby Medano Beach, you can swim, snorkel, kayak, paddleboard, or go parasailing.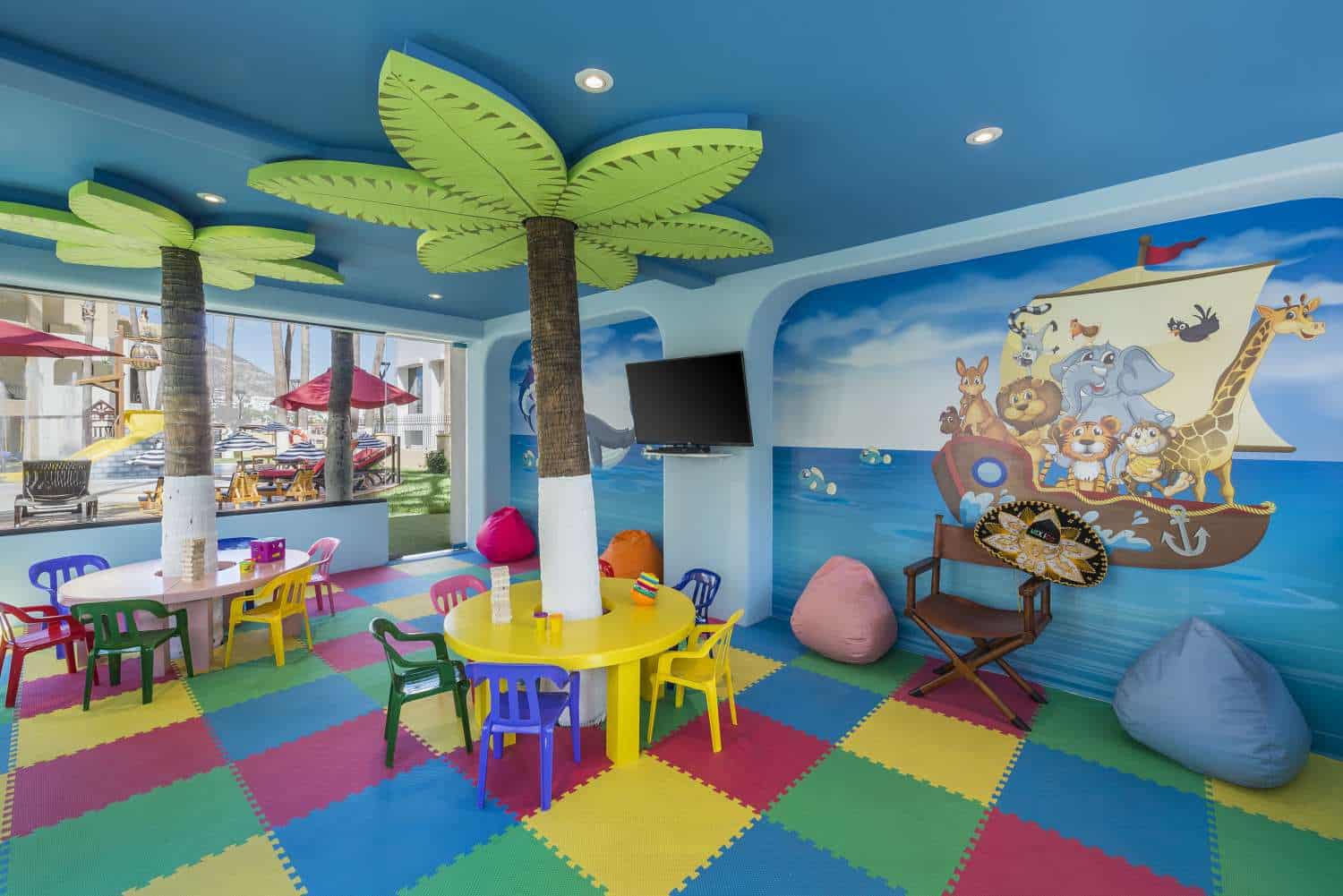 If you want to shop, the Puerto Paraiso Mall and Luxury Avenue are just steps from the resort, or you can visit the many Mexican shops in town. Not far away is the nightlife of Cabo San Lucas, for those who want to see the action made famous by rocker Sammy Hagar's Cabo Wabo Cantina and other clubs. The newly opened Coco Bongo is a popular nightlife venue that's easy to get to from the resort.
The location is everything at Marina Fiesta, which also boasts the status of a Resort Condominiums International (RCI) Gold Crown Resort® Award winner and RCI Hospitality Award winner. You also have access to Marina Fiesta's sister resort, Hacienda Encantada, situated on the Sea of Cortes.
This location can be yours with great savings too. Book by April 15, with travel through April 30, and save up to 55% off. Book 90 days before you travel to save up to 60% and add airfare and an all-inclusive package to save even more. Last-minute planners can still save up to 60%.
Whether you want to head out to visit aquatic life or simply relax at a luxury resort, your top choice is the award-winning Marina Fiesta Resort & Spa.
Read more about Vacation in the Heart of the Action at Marina Fiesta in Los Cabos, Mexico