Vacation destination awaits in Los Cabos, Mexico. As the tourism season resumes in Mexico, plan your long-awaited vacation at the best location in Los Cabos Mexico. Marina Fiesta Resort & Spa combines luxury and safety with its stringent health and safety standards and the best spot to be on the marina in Cabo San Lucas.
Vacation Destination Awaits in Los Cabos, Mexico
Marina Fiesta will place you steps away from all the activities and fun you want on your holiday, or you can simply relax at the resort knowing your health and safety are the top priorities.
Mexico Grand Hotels and Marina Fiesta have implemented "CasaLimpia," health, hygiene, and safety program to ensure guests and staff are in a safe environment, in keeping with the standards of the Mexican government and its Secretary of Tourism.
While at the resort, you can look out over the marina and watch the many fishing boats and luxury yachts, or walk the marina to get a closer view.
Just steps from the resort are Puerto Paraiso Mall and Luxury Avenue, where you can browse the stores for brand names and luxury items. It's not far into town if you want a longer walk to see the sights.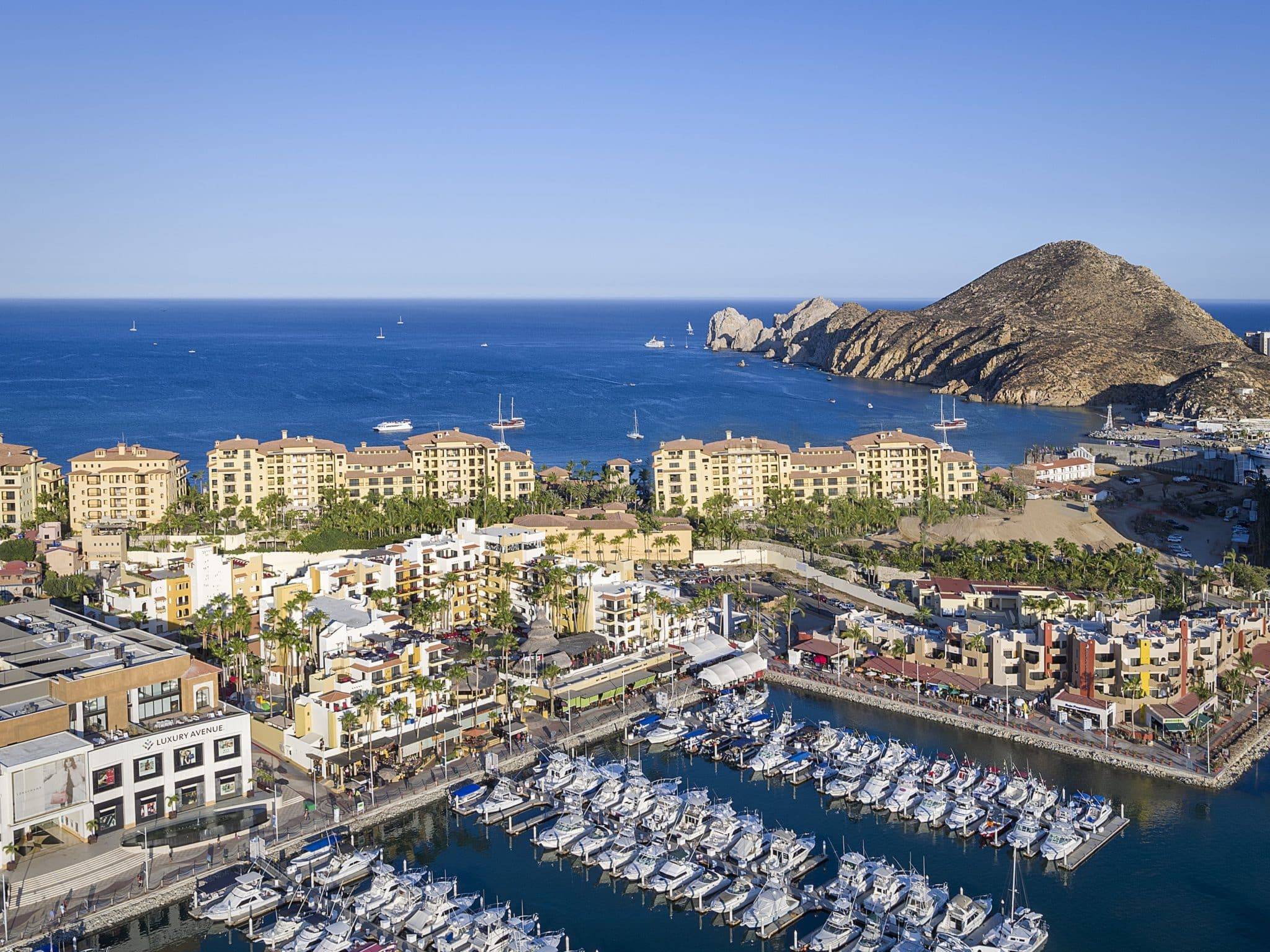 Vacation Destination Awaits in Los Cabos, Mexico
You'll also be just steps away from the best beach in the area, Medano Beach. This swimmable area is known for activities such as flyboarding, parasailing, kayaking, or paddleboarding. Or you can catch a water taxi to tour the bay, including a view of Land's End and the sea lion colony.
Luxury Vacation Destination Awaits in Los Cabos, Mexico
This perfect location on the tip of the Baja Peninsula is ideal for every type of traveler, from families to couples to larger groups. And you'll also feel safe in your surroundings with the added safety regimen of "CasaLimpia," which means "clean house" in Spanish.
When the resort re-opens on June 15, it will be with strict health and well-being standards implemented across all points of contact. That means all the common areas, restaurants, kitchens and bars, guest rooms, activities, fitness centers, and spas will be attended to, along with all behind-the-scenes operations.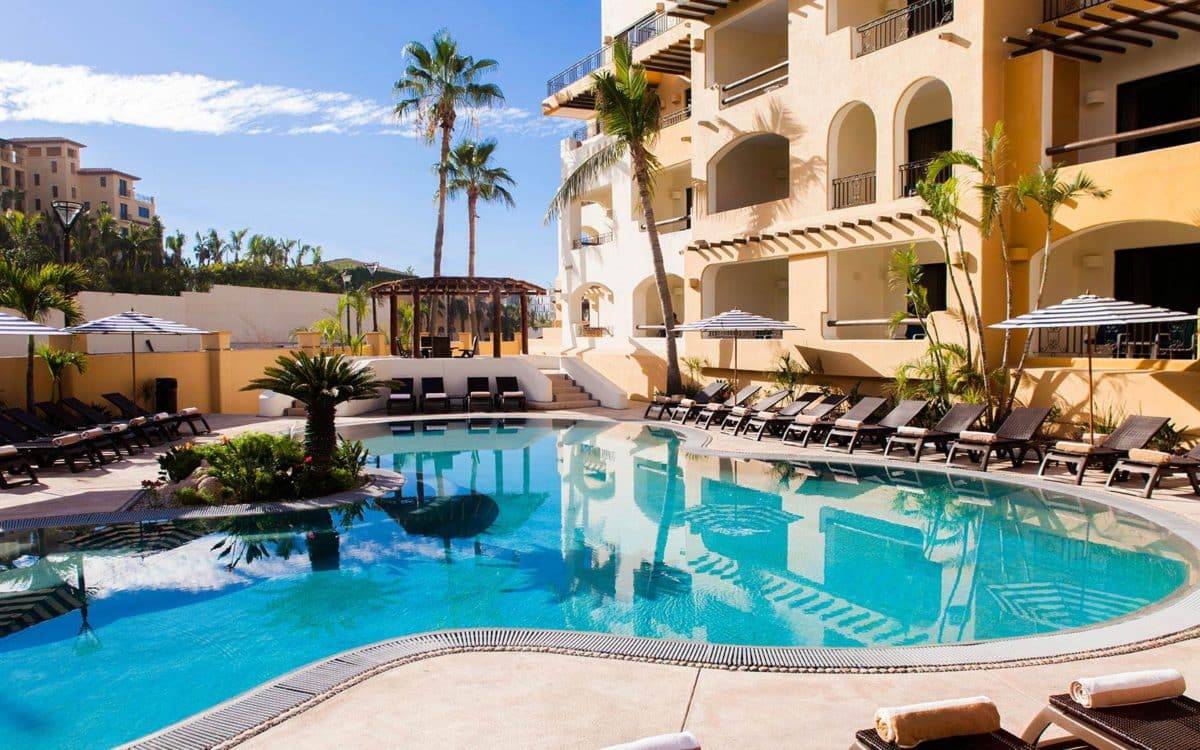 It also means attention paid to high-touch areas like elevators, public restrooms, entrance doors, and more. Through daily use of certified sanitization products and electrostatic sprayers, we will enhance our existing cleaning and disinfection protocols.
A Safe Vacation Destination Awaits in Los Cabos, Mexico
There are also changes to the check-in process and other operations, along with guidelines for staff such as sanitization on arrival and departure. We have implemented strict protocols to ensure the safety of all guests and staff at the resort.
Vacation Destination Awaits in Los Cabos, Mexico
And once you're at Marina Fiesta, you'll be able to sit back and enjoy the outdoor pools, swim-up bar, Kids Club, Fitness Center, and Full-Service Spa. You can sip a drink at the Sky Bar or dine in the restaurants available to you on the resort and on the Marina Golden Zone.
Your safety and enjoyment are our priorities, making Marina Fiesta Resort & Spa the best destination for your next vacation.