If finding a romantic Cabos San Lucas resort is what you are searching for, then your search is over. Whether you are a couple who prefers resting and relaxing or experiencing adventuresome sports, look no further. Hacienda Encantada has you covered.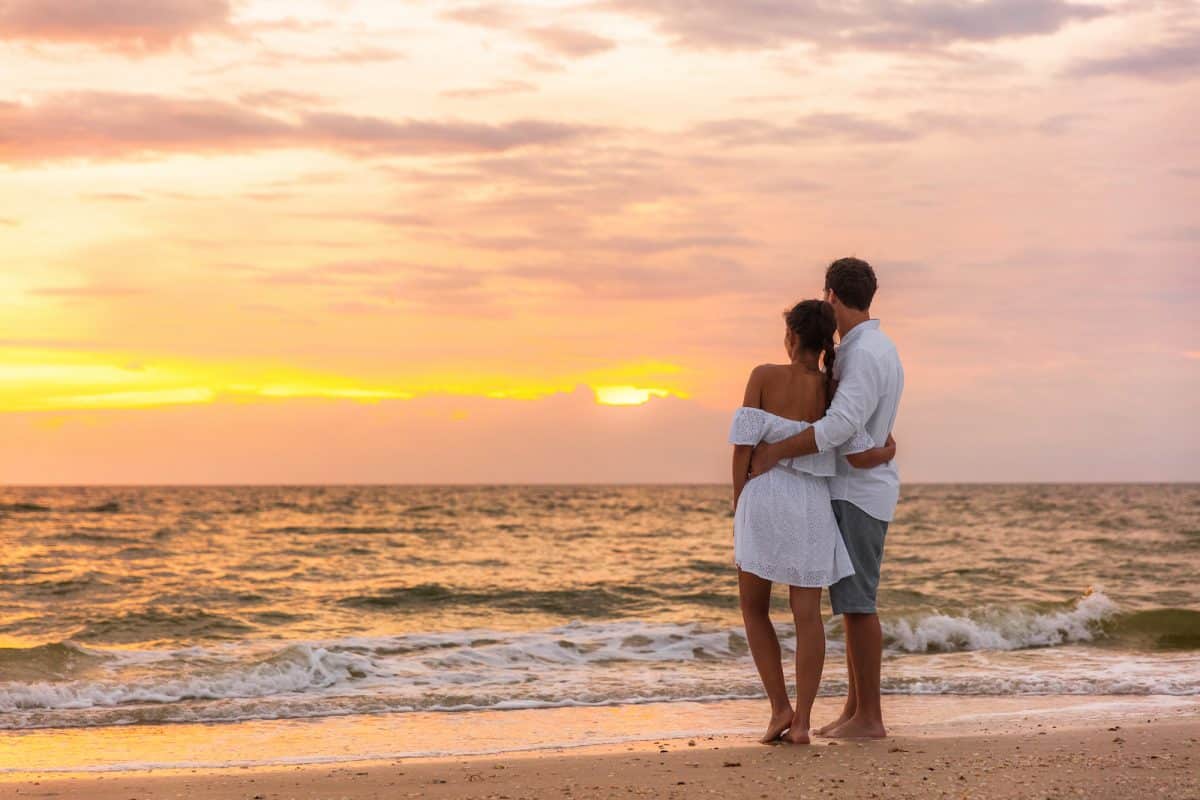 A Romantic Cabos San Lucas Resort For The Ages
Romance is in the air and you want to find an idyllic spot in Mexico to celebrate your love. When it comes to finding a romantic Cabos San Lucas resort selecting Hacienda Encantada is a perfect choice. Right now there is a special going on that lasts through November 30, 2019. Simply book your travel valid through December 21, 2019, to receive a 55% savings off the regular price. So not only will you find romance, but a huge discount in return.
Couples who work long, hard days in their careers deserve to kick back, relax, and unwind periodically. Not only is it good for the body, but also imperative for the mind and soul. Hacienda Encantada is the sort of romantic Cabos San Lucas resort that makes this transformation possible, beginning with the spa. Trained massage therapists are there to give you treatments of your choice. Milagro Holistic Spa gives you a wide array of choices. The skincare and body relaxation package, Le Couples Experience, is designed for side by side treatments of both Classic European Facials and aromatherapy massage. Following this rejuvenation indulge yourself with champagne and chocolate-covered fruit while relaxing in the hot tub.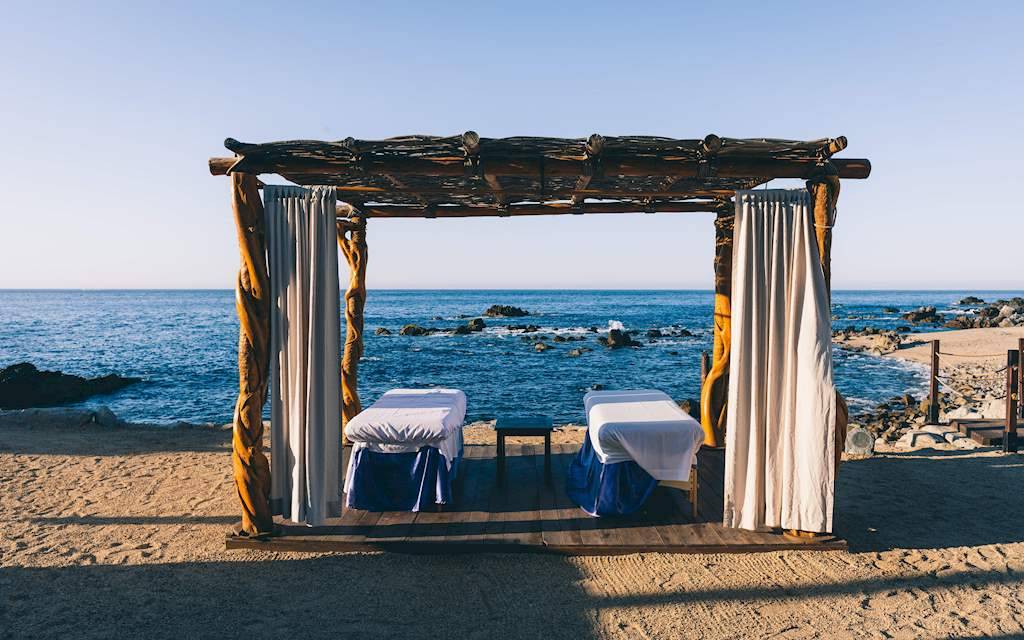 Another favorite at the spa is the Mezcal Therapy organic lime and chaya facial and body wrap. It is an 80-minute treatment that purifies toxins from the body. In addition, this is for hydrating and moisturizing the skin to prevent premature aging. If you are experiencing jet lag and eye puffiness, there is a specific treatment using hot stones and shiatsu to reduce fine lines and dark circles. Couples can bask in some or all of these spa treatments available at this romantic Cabos San Lucas resort.
At this time and through November 30, 2019, a special Fall Sale MGH provides a 55% savings if you book travel through December 21, 2019. This gives plenty of incentive for couples to plan weddings, honeymoons, anniversary celebrations, vow renewals, or just being a loving couple to book a room at this romantic Cabos San Lucas resort, Hacienda Encantada.
Nothing defines romance more than a night out-on-the-town and fine dining at its best. For a truly unforgettable culinary experience only found at the romantic Cabos San Lucas resort, a visit to La Trajinera restaurant is in order. Perched above the Cortez Sea, this is a chance to experience Mexican cuisine with an ambiance of old-world charm. Then to end the night with drinks, head over to Los Riscos Bar & Grill where you can wine and dine as the sunsets. Sitting under the moonlight and watching the waves crash against the cliffs below adds to the romance.
Of course, simple relaxation in your resort suite can often feel just like medicine the doctor ordered. Hacienda Encantada is just the type of romantic Cabos San Lucas resort that provides luxury villas and residences to enhance your stay. Just having access to a private butler to serve you on the private patio outside your suite proves that. Having a private pool and Jacuzzi allows couples the serene privacy they deserve to enjoy a romantic vacation they will long remember.
Read more – Stay Fit on Vacation at Hacienda Encantada