A four seasons vacation awaits in Los Cabos, Mexico. Whatever time of year you want to plan a dream vacation, Los Cabos Mexico is the spot to choose.
Whether you're a family looking for activities on your summer vacation, or a couple looking to escape the winter's cold with a romantic getaway, Hacienda Encantada Resort & Residences will exceed your expectations any time of year.
Perched overlooking the Cabo San Lucas Bay and the Sea of Cortes, with luxurious suites and breathtaking views, this award-winning resort is perfect in any season.
A Four Seasons Vacation Awaits in Los Cabos, Mexico
Stay on the resort to experience its pools, including pool games and swim-up bars. Book a treatment at the holistic spa, a must-do for any vacation plans. Take the kids to the basketball, tennis, and volleyball courts, or let them explore on their own at the Kids Club & Water Playground.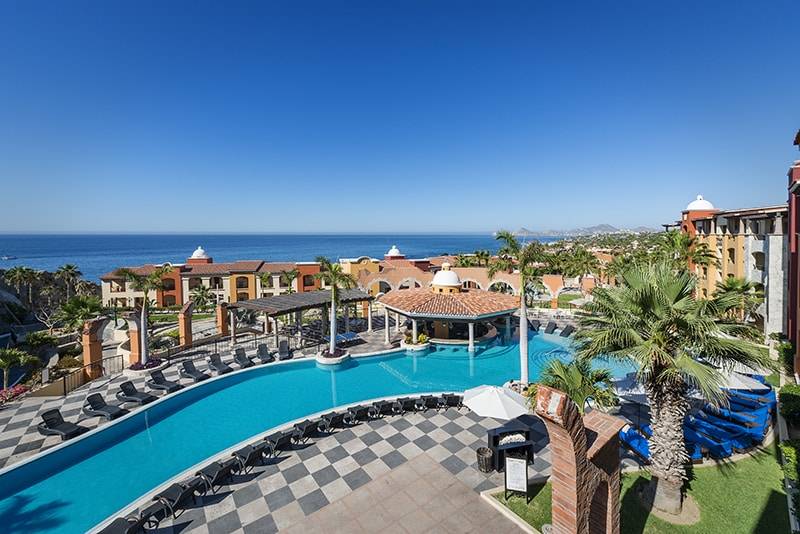 If fitness is part of your vacation plans, there's a Fitness Center and Activity Center, biking trails, and plans to add a putting green to the resort. You can book a round of golf at the nearby championship golf course, Cabo Del Sol.
Perhaps you'd rather step down to the stunning beach near the resort and enjoy sunrise or sunset where the desert meets the ocean. Or ask the concierge service to help you plan an exciting day of the resort, where you can go zip-lining or on an ATV tour.
A Four Seasons Vacation Awaits in Los Cabos, Mexico
You'll also have the option to head to Cabo San Lucas and access the sister resort on the marina. Dine-in one of their restaurants, or at select locations on the Marina Golden Zone. While in Cabo San Lucas, there's world-class shopping right at the marina at Puerto Paraiso Mall and Luxury Avenue. You can also walk around the marina to enjoy the yachts and fishing boats, or head into town to take part in the Cabo nightlife.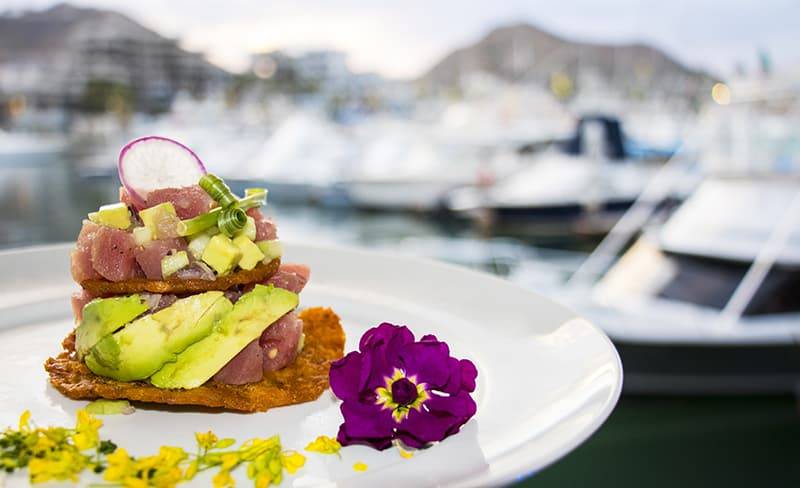 A Four Seasons Vacation Awaits in Los Cabos, Mexico
Medano Beach is also in the heart of Cabo San Lucas, where you can be active with paddle-boards, kayaks, or jet-skis. You can book a trip parasailing or fly-boarding. Or you can take the family by water taxi to see Land's End and the sea lion colony.
Once back at Hacienda Encantada, there are eight restaurants and bars on-site, including a deli that serves Starbucks coffee. You can choose the all-inclusive option when booking, giving you even more vacation convenience. Special dining evenings are available such as an evening that celebrates the regions of Mexico, or a sunset beach dining experience.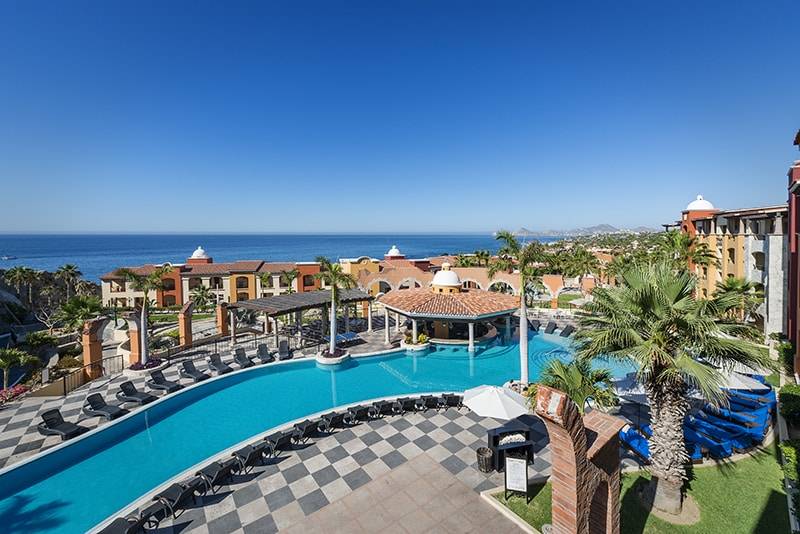 A Four Seasons Vacation Awaits in Los Cabos, Mexico
There are vacation savings for every season as well. Holiday planners that book by January 31, and travel anytime from December 20 through September 30, can save up to 50% off. Or, book at least 90 days before planning to travel and save up to 60% off any room category.
A Four Seasons Vacation Awaits in Los Cabos, Mexico
Even last-minute travelers can save. If you book within 20 days before your arrival you can save 60% off.
If you book both flights and accommodations with Hacienda Encantada you can save up to 65% off your stay. And take advantage of more savings with dining plans including the European Plan or All-Inclusive Plan.
Book now at Hacienda Encantada Resort & Residences in Los Cabos, Mexico, a four-season vacation paradise.
Read more – Hacienda Encantada Resort and Residences Offers Luxury Vacations