If finding a romantic Cabos San Lucas resort is what you want in a vacation, there is a perfect choice. No matter what type of couple you are, Hacienda Encantada is just the resort for you. Plenty of activities await all couples.
A Dreamy and Unique Romantic Cabos San Lucas Resort
As luxury resorts go, Hacienda Encantada ranks up there with the best of them. The destination is located above the sea and offers couples breathtaking views, seclusion and privacy, as well as a holistic spa. The suites are basking in luxury and everything you might expect from a romantic Cabos San Lucas resort.  Hacienda Encantada is offering a Fall Sale MGH, up to 55% savings now through November 30, 2019 valid through December 21, 2019.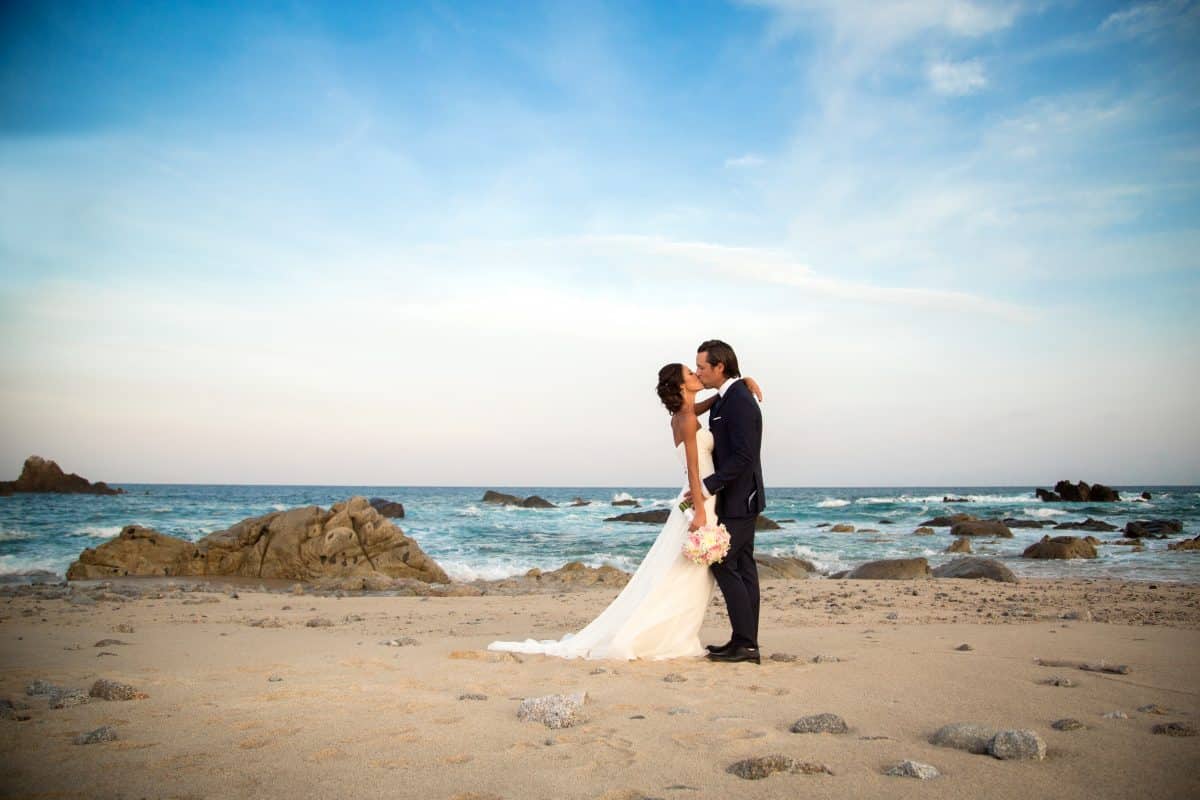 In terms of accommodations, Hacienda Encantada helps couples escape the hustle and bustle of everyday life. This is a level of luxury only a romantic Cabos San Lucas resort housed in Baja Cliffs can offer. The ambiance presents a fine blend of modern amenities and Mexican culture. This includes Guadalajaran furnishings, artwork, and architecture for a relaxing atmosphere. Taking in views of the Baja coastline and the Sea of Cortez while sitting on the private patio is just icing on the cake for couples who vacation here.
Luxuriating in the spa is an experience in tranquility. Petite Spa suites offer a private area for skilled therapists to provide 20 different facial and body treatments. Facials offer complete revitalization. Skin treatments are designed for purification. Couples leave this spa feeling fully pampered and refreshed. One treatment, Le Couples Experience offers side-by-side Classic European Facials and an aromatherapy massage. Afterward, couples can relax in the Jacuzzi while sipping on champagne and eating chocolate-covered strawberries. Experiencing this Hacienda Encantada romantic Cabos San Lucas resort will provide a thoroughly enjoyable experience for any couple.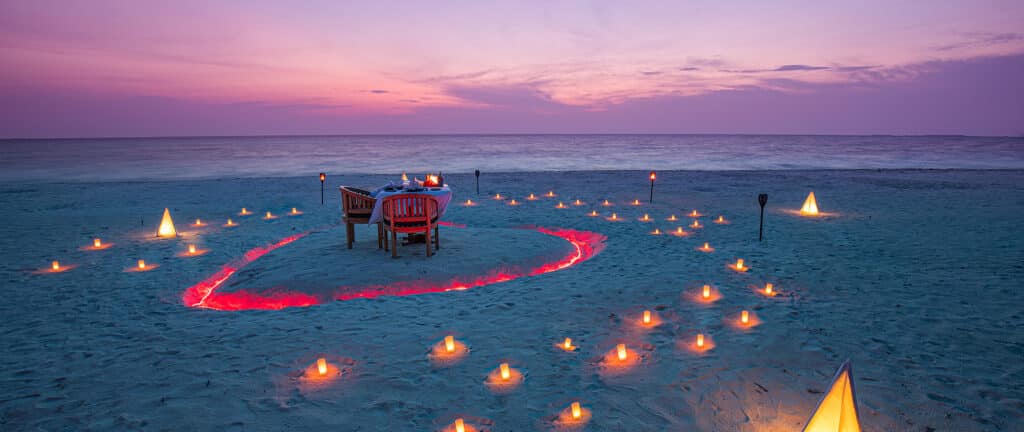 After assessing the luxurious suites and being pampered in the holistic spa, visitors are invited to experience the other amenities available to guests. There are three outdoor pools to cool down or swim some laps and a hot tub to unwind in.  For couples that like to stay in shape when on vacation, this romantic Cabos San Lucas resort offers a state-of-the-art fitness center on site. Basketball and tennis courts are also available to get in an effective workout. Couples can lie in hammocks or chaise lounges and sip on Margaritas on the private beach, for a chance to spend private time together.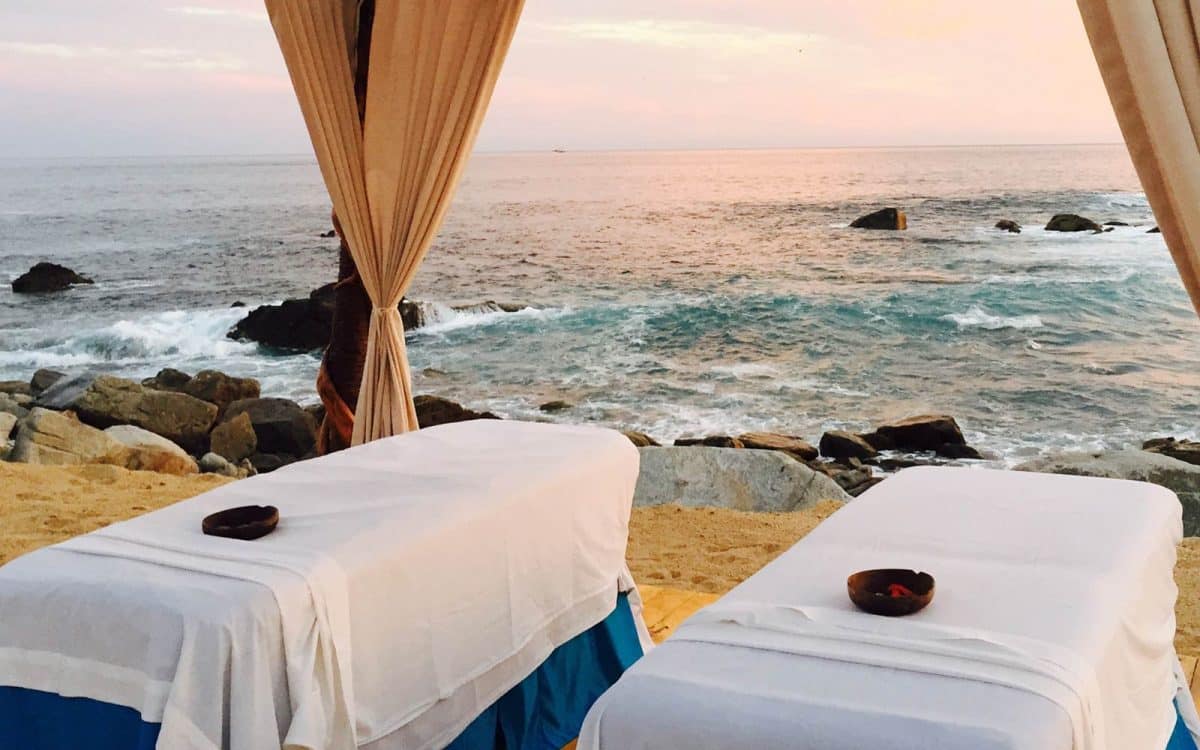 For your dining pleasure, Hacienda Encantada offers several restaurants that present Mexican cuisine at its finest.  Chefs trained internationally prepare mouth-watering dishes with the freshest of seafood from the area, delectable Baja culinary specialties, and local tequila drinks. Depending on what a couple prefers there are venues for fine dining, casual food, and swim-up bars offering snacks and drinks. All dining options are designed for couples to savor the culinary specialties at this romantic Cabos San Lucas resort.
After relaxing in the luxury suites, being pampered in the spa, exercising, and sampling the culinary specialties, couples may be inclined to explore nearby attractions.  If so, there are many opportunities for a good time. Golfing, shopping, fishing, scuba diving, snorkeling, zip-lining, and taking boat tours are just a portion of activities to explore.
For more information please visit the official Hacienda Encantada website.