Plan the ideal Valentine's Day getaway in Hawaii with GlobeQuest Travel Club.
With Valentine's Day, the most romantic day of the year, right around the corner, many couples are certain to be looking for beautiful and romantic destinations where they can enjoy each other's company and develop closer relationships.  There are an array of destinations that romance seekers can choose from when they begin to plan their Valentine's Day getaways with the help of GlobeQuest Travel Club. However, few destinations boast the same level of excitement, or the same range of romantic attractions as the islands of Hawaii. Hawaii is often the go to choice for couples, and today, GlobeQuest Travel Club will reveal some of the most romantic Hawaiian attractions that can be enjoyed throughout the islands this Valentine's day or during any couples retreat.
GlobeQuest Travel Club knows that for lovers who have set their sights on Hawaii in the coming weeks, there are plenty of couple friendly activities to choose from. One great choice is a couple's day trip to Papohaku Beach on Molokai. This beach of one of Hawaii's most tranquil settings, and it is an ideal spot where couples can enjoy each lounging in the sun, walking hand in along the three-mile long shore, or having a romantic picnic lunch while listening to the music of the ocean waves. Another great choice for an easygoing couple's activity is a visit to the Hulopoe Bay on Lanai. The bay is host to a number of enchanting tide pools where guests can peer at lovely little sea creatures. This is also a favorite spot for whale watching, and an ideal place for lovers to spend time together surrounded by the peace of nature.
For more couples who have more of a drive for adventure, there are always choices across the Islands of Hawaii. Snorkeling, diving, swimming, surfing, and paddle boarding are all popular activities in Hawaii. Many Hawaiian destinations also offer countless tours and hiking excursions that will excite guests, and give them a new way to see their chosen Hawaiian island. On these tours guests can ignite excitement and romance while gazing at waterfalls, hiking up mountains, traversing volcanoes, and peering out onto the beauty of Hawaii from mountain tops. Hawaii is truly the ideal destination for those who want to celebrate their love for one another by exploring the world in tandem.
Couples can start planning now to enjoy an enchanting Hawaii vacation this Valentine's Day with the help of GlobeQuest Travel Club. The travel provider will ensure that its members can make the most of their holiday travel time in the most peaceful and beautiful accommodations, and that they can enjoy incredible value while they do it. Visit https://www.globequesttravelclub.com/  now to learn how to plan one of these incredible Valentine's Day vacations now!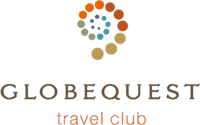 GlobeQuest Travel Club
1-877-610-6300
[email protected]