Spring breakers are encouraged by GlobeQuest Travel Club to attend the upcoming Cabo Music Fest.
For many individuals who snatch up every opportunity for thrilling travel, the upcoming spring break season is occupying all of their dreams. Spring break offers a chance to head abroad and enjoy paradise settings and dream party atmospheres. When travelers are dreaming of these settings this spring, they will find the perfect travel options in Cabo San Lucas by planning a visit with GlobeQuest Travel Club. Cabo is just the place to find lively parties, adventures on the land or water, and stunning scenery that will enrich the senses and satisfy every guest's wanderlust. GlobeQuest Travel Club would like to help its spring break guests by recommending one of the most anticipated spring break events in the destination.
One of the highlights for Cabo guests this spring break season will be the Cabo Music Fest. GlobeQuest Travel Club shares that this anticipated event will be taking place in Cabo on the 11th and 12th of March, just in time for many eager spring breakers to join in an appreciate the surprising array of musical guests that the festival has in store for them. The event will be taking place at the Wirikuta Garden in San Jose, offering the party goers who have decided to attend the festival the opportunity to also appreciate the beauty of their destination as well. There will also be plenty of options for drinks and dining at the venue.
When eager young music fans choose to spend their Cabo spring breaks attending this amped up concert series, they will certainly be thrilled by the exciting featured lineup of musicians, solo artists, and bands. Some of the names that the festival will be featuring include Deorro, R3HAB, Claptone, Daniel Cantisani, and Los Charvel. These are just a few of the names that will be in attendance at this year's Cabo Music Festival, and GlobeQuest Travel Club Invites its members to check out www.cabomusicfest.com to see the full lineup of featured artists. Interested members can also visit the event's official website to purchase their tickets now and reserve their place at the event. There are several ticket options available, including VIP ticket options. Tickets started at $129 and are on sale now.
GlobeQuest Travel Club hopes that its members choose to take advantage of limited time events such as the Cabo Music Fest to ensure that their spring breaks are unique and memorable. Incorporating special events into travel plans is always a great way to ensure that a getaways and in Cabo San Lucas meet every expectation. By booking now and taking advantage of services through GlobeQuest Travel Club, guests can also be sure that they are able to enjoy all of the perks of a Cabo getaway with fantastic customer service, outstanding accommodations, and superior membership. Visit https://www.globequesttravelclub.com/ now to learn more about visiting Cabo San Lucas with GlobeQuest Travel Club during spring break.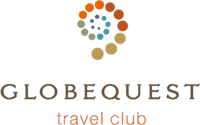 GlobeQuest Travel Club
1-877-610-6300
[email protected]